WIRELESS LOGGERS KEEP WATCH OVER TEMPERATURE
11-12-2017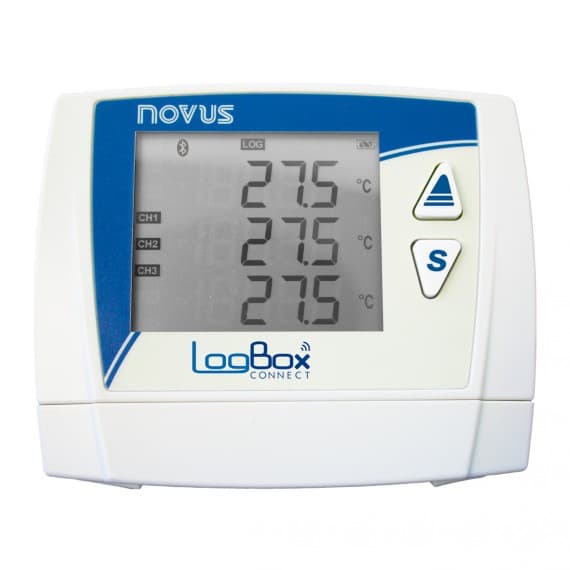 The LogBox Connect family is a new line of wireless data loggers developed by Novus Automation and available in Australia from Temperature Controls.
The first product in the family is the LogBox BLE, a Bluetooth data logger capable of handling up to three analogue sensors and one digital sensor. Each of the analogue channels accepts direct connection from thermocouples, Pt100 type temperature sensors and any other current or voltage output sensors. The digital channel can be used to record timing events, such as logging a door opening or counting pulses from a flow sensor.
Users can access the data from the LogBox BLE using the LogChart BLE smartphone app. Alternatively, the logger can be connected to a computer via USB and accessed using the company's NXperience software. Both applications allow configuration, collection and analysis of records, as well as offering the facility to publish them in the cloud, via the Novus Cloud portal.
Featuring a large easy-to-read display, the LogBox BLE is ideal for applications requiring highly accurate logs of temperature data, such as laboratories, cold rooms or data centres. Further members of the LogBox Connect family will feature Wi-Fi and 3G connectivity.
Temperature Controls
02 9721 8644
www.temperature.com.au