WIRELESS DIGITAL FLOWMETERS HELP OPTIMISE AIR SUPPLIES
29-06-2017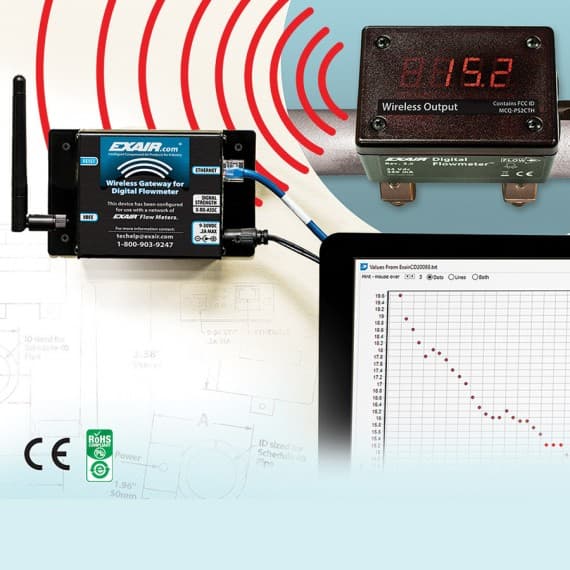 Compressed Air Australia now offers Exair's digital flowmeters with wireless capabilities. The meters use Zigbee mesh networking with 128bit encryption and have a range of 30 metres to an Ethernet connected gateway.
The wireless digital flowmeters will make it easier for compressed air users to measure and monitor air use, trends, and historical data. This in turn will enable the identification of high compressed air use areas and potential leaks, thereby optimising air use.
Each meter ships with a wireless-to-Ethernet gateway, power supplies and installation tools. Monitoring is made easy by downloading the Exairlogger software for the digital flowmeters, helping users to graph the data, aggregate it to identify air use trends, or use it with other analytic software to effectively monitor air and save money. Airflow values are expressed in standard cubic feet per minute or cubic metres per hour.
The wireless digital flowmeters for schedule 40 iron pipe are available now in 0.5, 0.75, 1, 1.5, 2, 2.5, 3 and 4in sizes. They are CE and RoHS compliant and can also be ordered for schedule 80, 10S or Type L copper pipe.
Compressed Air Australia
1300 787 688
www.caasafety.com.au