WIRELESS ACCESS POINT EXPANDS AUTOMATION CONNECTIONS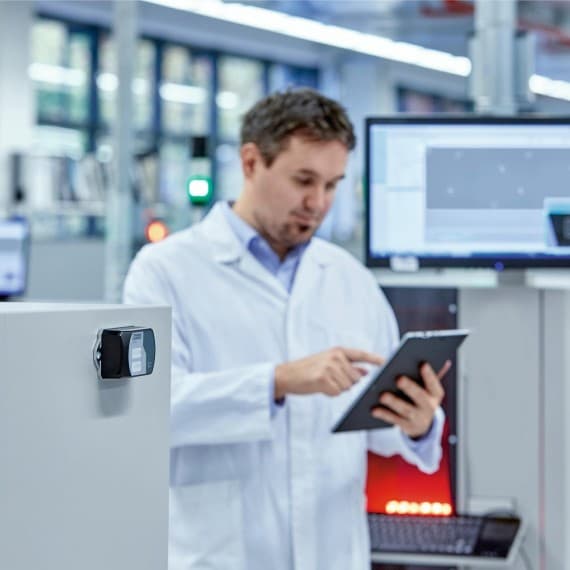 Available now in Australia from RS Components, the Phoenix Contact WLAN1100 wireless LAN module is an easy-to-deploy all-in-one wireless unit that brings industrial Ethernet to any location.
The self-contained module can be used with machinery, mobile vehicles and control cabinets, helping to link smart devices across a range of industry sectors and applications such as machine building, industrial automation, maintenance engineering, the IIoT and the Industry 4.0 smart factory concept.
Rugged enough to be used in the industrial environment, the module is shockproof to IK08. It combines wireless transceivers and a WLAN access point via two purpose-built antennas with MIMO technology in a single device. And it is easy to install, using single-hole assembly, a push-in Phoenix Contact Combicon connector and an RJ45 connector.
For data security, the WLAN1100 supports the highest available standards for IEEE 802.11i access points with AES encoding. The wireless section delivers protocol-transparent data transmission and low latency. And configuration, diagnostics and connection control can be run via SNMP using AT commands.
The Phoenix Contact WLAN1100 wireless module is shipping now from RS Components.
RS Components
1300 656636
au.rs-online.com