WIRELESS ACCELEROMETER WITH DATA LOGGER FOR THE IOT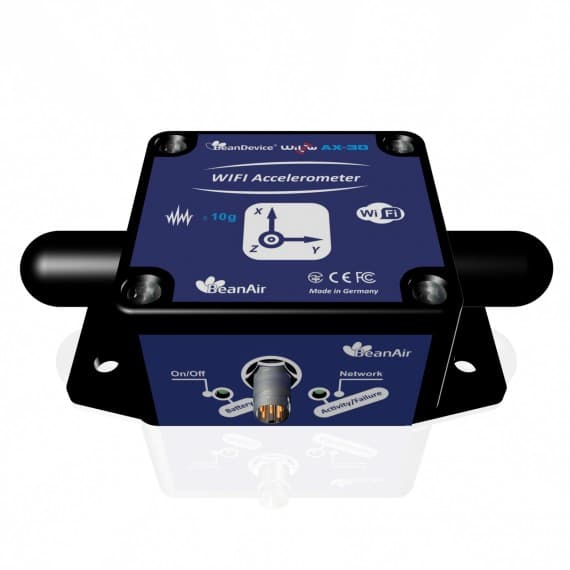 New from Bestech, the BeanDevice Wilow AX-3D is an ultra-low-power WiFi accelerometer with built-in data logger for wireless structural health monitoring, condition monitoring, dynamic measurement on rolling stock, and vibration analysis.
Unlike most wireless sensors that are not suitable for harsh industrial environments, the BeanDevice Wilow AX-3D integrates an innovative antenna diversity design. This improves radio link reliability in environments subject to random interference, with a maximum range of 200m.
The onboard shock sensor incorporates Smart Shock Detection technology, which allows the user to set a shock level trigger for both data acquisition and device wakeup. And the smart energy management system (USB and energy harvesting) allows the BeanDevice to be powered from the internal lithium-polymer rechargeable battery, USB power bank or directly from a solar panel.
Store and Forward+, a lossless data transmission mechanism, enables a large-scale deployment of Wilo wireless sensors on industrial applications where data transmission is critical.
The BeanDevice Wilow AX-3D also integrates MQTT (Message Queuing Telemetry Transport) data frame, a lightweight and open-source Internet of Things protocol that allows users to quickly set up an affordable and scalable IoT application.
Bestech Australia
03 9540 5100
www.bestech.com.au