WIRE MESH CONTAINER IS READY, WILLING AND ABLE
01-12-2017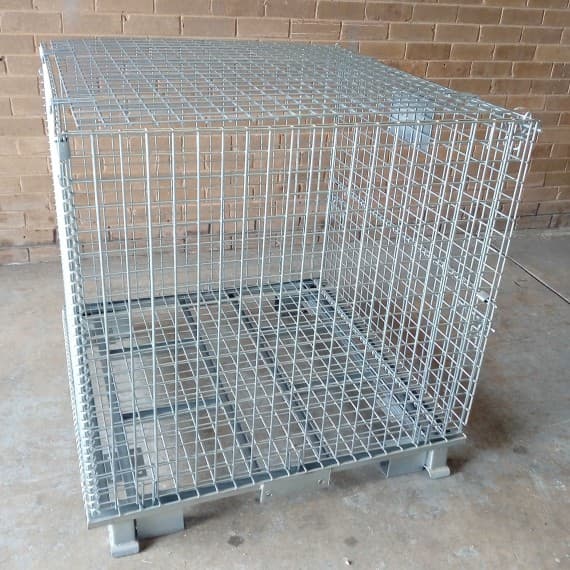 Pack King has come up with a novel and simple concept for the logistics, stock picking and storage markets. The Able Container is essentially a 1-tonne-capacity zinc-coated wire mesh container, but with a number of useful features.
The Able Container is 1100mm square, and so can be loaded two abreast on a standard truck bed with little wasted space.
It is ruggedly constructed with 50 x 50 x 6mm wire mesh sides and floor, with a heavy duty steel matrix base frame, feet and racking bars.
One side has a half opening flap, or fully opening side – for easy access to the goods - even when they are stacked.
The feet allow the containers to be stacked up to three high, while providing 100mm underside clearance for forklift or hand pallet truck access.
When not in use, Able Containers can be folded for storage and shipping, and they can also be fitted with wheels, to make stock picking easier. Wheeled units can also be towed by fitting the tow bar and hitch, and Pack King can supply a range of pedestrian operated tow tugs of varying capacities.
The Able Container can be supplied with a security mesh lid, that can be cable tied or padlocked. And for those companies looking for additional security, the Able Container can be fitted with RFID tags or GPS enabled.
Pack King
03 9720 0425
www.packking.com.au