WIRE ENCODERS GET THE MEASURE OF DISPLACEMENT
18-12-2017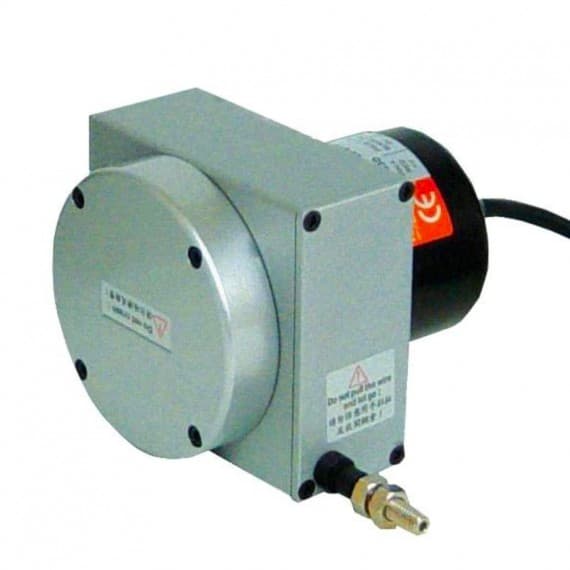 Available now from Motion Technologies, Elap HLS series linear wire encoders are an ideal solution for industrial applications that require high accuracy measurement of length.
These encoders provide a number of pulses that is proportional to the linear displacement of the wire. The transducer consists of a bidirectional incremental rotary encoder operated by means of a wire-reel mechanism; the wire is made from stainless steel covered with nylon, and an internal spring controls the return of the wire to the starting position.
HLS encoders are available with strokes ranging from 1000 to 12000mm, and resolutions ranging from 0.04 to 1mm. There is a choice of push-pull or line driver output signals.
Typical applications include x-y tables, oil/air pressure cylinders, packaging equipment, woodworking machinery, marble and sheet working machinery.
The CE-compliant encoders are rugged, easy to install, and feature high ingress protection ratings, making them ideal for machine builders.
Motion Technologies
02 9524 4782
www.motiontech.com.au