WINNERS ANNOUNCED FOR 2014 QLD SUPPLY CHAIN AWARDS
11-09-2014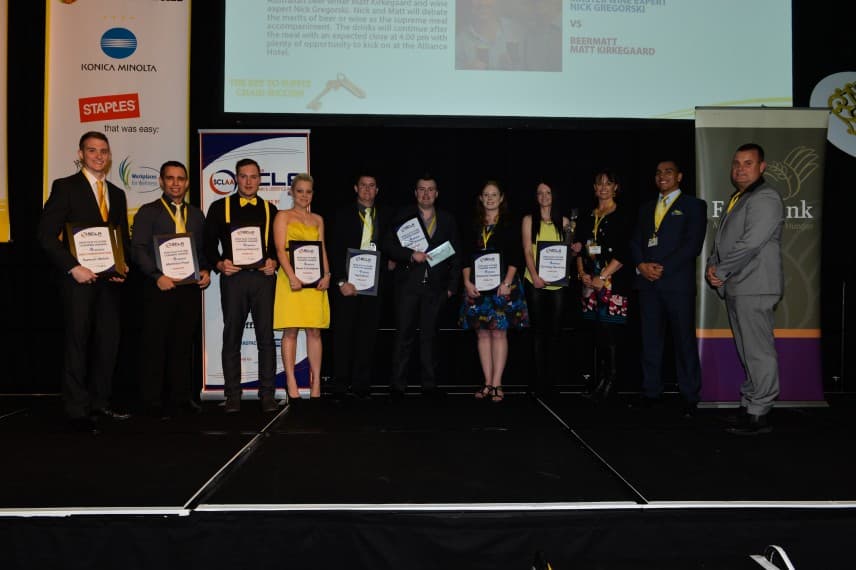 The winners of the 2014 Queensland Supply Chain & Logistics Awards have been announced at the annual charity dinner at the Queensland Supply Chain and Logistics Conference held recently at the Sofitel Hotel, Brisbane.
Major award winners included:
2014 Queensland Future Leaders Award (Sponsored by All Purpose Transport)
Winner: Alexander Prizeman, Inventory Team Manager, Polar Fresh Cold Chain Services. 
Alex has been identified by his Shift Manager and the Operations Manager as a future Senior Leader within their organisation. Alex has also been identified to be involved in their Leadership Development Program, which is targeted at giving their current, frontline managers, the skills and abilities to move forward into to a more strategic, senior management role within the organisation.
High Commendation: Ryan Jackson, Director, Resource2Source and Samuel Welsh, Sourcing Specialist, Aurizon.
2014 Queensland Industry Excellence Award (Sponsored by ENERGEX Limited)
Winner: Tycho Buningh, Director, Tycho Buningh & Associates
Tycho has over 20 years' senior executive experience in the private and public sectors, specialising in maritime logistics management and port operations. He has held senior executive roles in shipping within the Toll Group and in port management with North Queensland Bulk Ports.
High Commendation: Allan Twomey, Satellite & Warehouse Operations Manager Distribution Services Sandvik Mining
2014 Queensland Supply Chain Management Award (Sponsored by Transpacific Industries Group)
Winner: Hills Tankers & Freight Cost Index
With Hills Tankers combining their expertise in bulk liquid logistics, with a strong focus on operational safety, efficiency, innovation and an understanding of the customers SC and logistics needs, was able to provide a solution that reduced a number of combinations on the road, kms, and hours travelled.
High Commendation: Downer EDI Mining & Stanwell Corporation.
2014 Queensland Training, Education & Development Award (Sponsored by apicsAU)
Winner: GenR8 Employment Pathway for Youth, Metropolitan Region, Department of Education, Training and Employment
GenR8 is an industry-demand driven, youth attraction and employment pathway for Year 12 students. GenR8 aims to create sustainable linkages between employers, local high schools and local communities by establishing schools as a recruitment hub.
High Commendation: UQ Business School Executive Education.
More than 300 people attended the Awards ceremony developed in conjunction with The Supply Chain & Logistics Association of Australia, Queensland Division in conjunction with Telstra, OfficeMax, All Purpose Transport, apicsAU, Energex Limited, LMA, Transpacific Industries Group and Polystyrene Recycling Group.
The Queensland SCL Awards are the state feeder program for the Australian Supply Chain and Logistics Awards to be held on November 26 in Melbourne.