Published 30-07-2020
| Article appears in August 2020 Issue
WINNERS AND LOSERS OF THE MINI BUDGET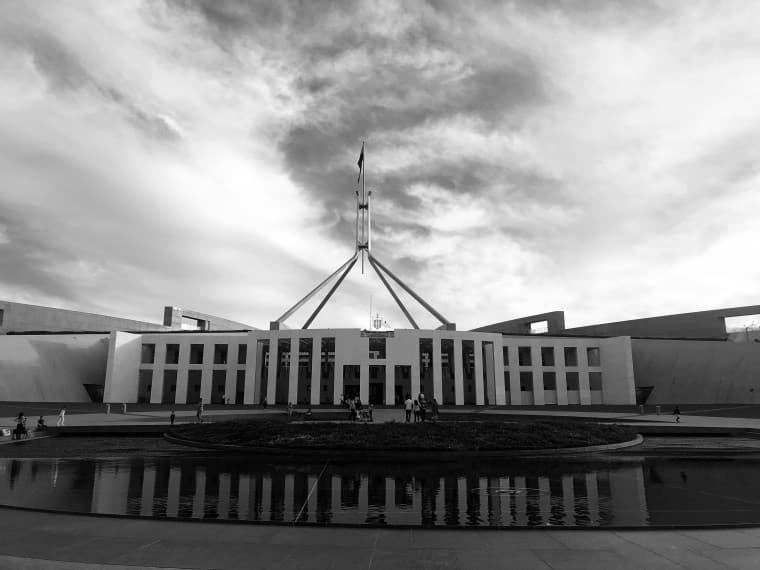 Announced on 23 July, the Federal Government's 'mini budget' isn't quite a case of "something for everyone".
Those within the JobSeeker and JobKeeper programs face a decrease from the current rates of pay; JobSeekers will lose just over $200 per fortnight while JobKeepers are set to miss out on at least $300.
For many already in the program, these cuts will definitely hurt not just wallets but daily survival during the challenges of the new (COVID) normal.
The good news is that the stimulus programs have been extended past their original September end date to March 2021, but eligibility requirements have been tightened.
In another piece of not-so-good news, the JobKeeper program will continue not to support the childcare sector with any job retention incentives.
The male-dominated fossil fuel industry of mining, construction and gas will be boosted, however, by further job support and development incentives, but for women – who tend to fall within labour intensive sectors such as health and education – there's no forthcoming budget relief.
And our own manufacturing sector is not getting any further relief either, prompting strong words from the Australian Manufacturing Growth Centre (AMGC).
"If there is no more cash, and there isn't, Australia's national industry policies will remain as they are – far, far too small to have any meaningful impact on the direction of the economy."
That sentiment is echoed by the progressive think-tank for public policy research, the Australia Institute, which believes this is bad news for an economy in recession.
Australia's unemployment rate has now risen to an all-time high of 800,000 people out of work.
Australian Bureau of Statistics' latest findings suggest Australia's seasonally adjusted estimate of unemployed people is increasing at a rate of 7.4 per cent.
Australian Institute chief economist Richard Denniss says the Government should be providing more focus on initiatives to incentivise people gradually going back to work in the next six months.
"What is the plan for the 1.6 million people we expect to create unemployment for? Because at the moment the Government is still stuck between 'this is going to be temporary' and 'we are going to snap back'," he says.
"We are in the middle of a long-term economic crisis and we still haven't heard what the plan is for those not at work. A cut in government spending is about a contracting economic policy, and withdrawing stimulus is counterproductive."
Prime Minister Scott Morrison emphasised within the Budget announcement that no further stimulus will be provided, and confirmed the Government's concern about the increasing unemployment numbers.
The Government's own departmental research indicates that by the end of the year at least, there will be 240,000 new people unemployed.
The gross domestic product (GDP) is about the sum of consumer spending, private investment and government spending and net exports.
The Australia Institute says the forecast looks less than shiny as unemployment rises.
"We know consumer spending is down, we have many unemployed and (therefore) less income," Denniss says.
"Net exports are down because tourism and international students are down, trading partners are in recession while a few businesses shut down and borders are closing. Private investment is not investing as much because we have no sufficient buyers locally and overseas.
"The only sizeable boost to the economy is via this stimulus, and cutting it will cut the only boost to a (lagging economy)."
The Australia Institute has advocated for more job incentives created in sectors which are labour intensive, such as health and education.
Meanwhile, impacts of cuts to jobseeker rates for those living in poverty are not looking good.
The coronavirus stimulus will be cut from $550 to $250 a fortnight and for people on very low income, $300 is a big cut that will throw the 400,000-odd recipients back into dire straits.
Studies have indicated that children falling behind in school or having had poor long-term health and emotional development outcomes point back to years of childhood poverty.
The Business Council of Australia has called to increase current JobSeeker rates following reports that those living in poverty are forced to skip meals, leaving them more vulnerable to the pandemic.
According to Denniss, when the stimulus was first introduced employment rose by about 200,000 people, so it's misleading to think that supplements stop people from looking for work.
He says the real reason behind high unemployment is because there's a shortage of demand in the economy – a trend stimulus support is meant to reverse.
Denniss's statements are supported by comments from Reserve Bank governor Philip Lowe, who has called for the Government to stop worrying too much about the country's $488 billion debt. Lowe believes the focus should be on job creation opportunities to bring people back to work.