WILL RESHORING SAVE AUSTRALIA'S AND NEW ZEALAND'S MANUFACTURING FUTURE?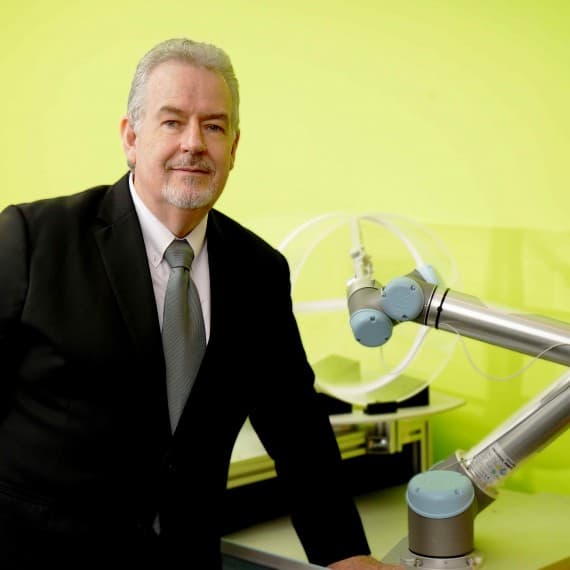 Australia's and New Zealand's manufacturing industries have been on a steep decline since the mid-1960s, with recent data leading to predictions that without innovation, the industry will disappear within five years. The number of manufacturers in Australia has dropped from 96,000 to 84,000 over the last 10 years – driven by a number of factors, including increased international competition and rapid technological change.
Despite this, a recent jobs boom has brought new hope for manufacturing in the region and is opening up the possibility of reshoring local production, with investments in automation and robotics technology acting as a key driver.
Manufacturing jobs have been an essential contributor to Australia's and New Zealand's economic development, providing employment for a range of skilled and unskilled workers as well as boosting the local economy. This is why the industry must be retained and these jobs must be saved, but without a significant transformation of the sector, this will not be possible.
Regional manufacturing decline
In 2017, the closure of Holden's last remaining Australian manufacturing plant signalled the end of automotive production in the country, revealing the steep cost of off-shoring manufacturing. As a direct result of this move, as many as 50,000 jobs were lost, displacing many skilled Australian workers, from parts suppliers and plant workers to transport drivers.
In fact, in the period between 2011-2016, the number of manufacturing workers in Australia fell by a staggering 24 per cent.
These plant closures came about as a result of the Australian Government removing funding for automotive manufacturing. At the same time, manufacturers were facing mounting pressure from overseas competition, increasing production costs and a need for better, more innovative infrastructure.
These factors had an enormous impact across the manufacturing sector – and encouraged many companies to offshore their production.
Reshoring opportunities across the region
Thankfully, the industry's future outlook is not all gloom and doom – in fact, recent reports indicate a reinvented industry with jobs on the rise, with more than 85,000 new manufacturing jobs appearing in Australia over the last year.
In New Zealand, the manufacturing industry is also recovering after a tough few years following the Global Financial Crisis, with new and inventive manufacturing firms establishing themselves in the international market, particularly in the 'food and beverage' subsector. Importantly, these jobs have become multi-skilled and technical, with new technologies driving innovation and employment opportunities.
With Australia currently experiencing a rare jobs boom, it's important for manufacturing businesses and local government to capitalise on these developments. With innovation technologies being integrated across the region, it's time for firms in Australia and New Zealand to consider reshoring their manufacturing processes.
This is a trend that's already been seen in the USA, with 9 out of 10 new manufacturing jobs in the country created as a result of reshoring and led by government support.
Part of the current push for reshoring has also been due to rising concerns about ethical treatment and standards in manufacturing plants across the world, with 26 per cent of respondents to a UK manufacturing survey indicating it was a key reason they supported reshoring. This was followed by a desire for improved product quality and reduced lead times.
While high costs and a lack of funding are common challenges facing reshoring across Australia and New Zealand, new technologies are allowing businesses to rethink and rescale their supply chain. Industrial robotics, 3D printing and new telecommunications mean that businesses also have greater means to work flexibly and more efficiently, opening up new local opportunities.
In Australia, reshoring efforts supported by the Queensland state government have led to plastics manufacturer Evolve Group reshoring its production processes with equipment upgrades that are creating new jobs.
While it's a slow process, the reshoring tide is turning.
New production processes
The manufacturing plants of the future are smaller, higher-skilled and smarter. One of the tools that will be fully integrated into production processes is robotics – but not as you would expect. While they've always played an important part in production, their role is changing rapidly.
Rather than working autonomously, the robots of the future are collaborative – operating exclusively alongside skilled workers to produce higher quality goods. 'Cobots' as they've become known, aid staff in a variety of processes including picking, packing, gluing, welding, polishing, palletising and more.
 They are also extremely easy to use and deploy, meaning workers and managers are able to easily adapt processes and learn new cobot-based skills. At Nissan's Japanese manufacturing plant, these cobots have played an essential part in streamlining production processes and teaching an aging workforce vital new skills.
Whereas traditional manufacturing has required large-scale, expensive equipment and land to function – a core reason for offshoring production – smaller, collaborative robots can be used in far tighter spaces. They can also be easily moved to where they are needed, creating far more flexibility in production.
Emerging technologies and new connectivity
In addition to advancements in robotics, 3D printing is another technology changing the ways that manufacturers work. This technology can be used flexibly and on an as-needed basis to create high quality goods quickly and easily.
It also lets businesses take on smaller scale production, streamlines the supply chain and reduces carbon emissions, all while decreasing overall resource wastage for businesses. This takes modern day manufacturing to a cleaner, greener and safer level, especially when compared with traditional manufacturing.
As technology becomes smarter and more connected, the manufacturing of the future will also have greater connectivity. 5G telecommunications and the Internet of Things (IoT) mean that businesses will have access to real-time, instant communication across their plant, introducing a new level of responsiveness and operational efficiency.
Businesses of the future will have the means to instantly adapt to customer needs and schedule jobs on-demand, making better use of their resources and increasing productivity.
Emerging technologies have the ability to change manufacturing, making it smarter, smaller-scale and more accessible. Not only can businesses now produce goods more efficiently than ever, but new technology also provides a chance for all manufacturers to reshore production locally.
Australia and New Zealand have thriving, skilled jobs markets, and with support from cobots, new 3D printing processes and greater connectivity, reshoring production will become an easy economical choice. At the same time, it will enable quicker deliveries and better ethical standards.
It's the chance the region needs to reclaim and rebuild local manufacturing.
Peter Hern is ANZ Country Manager at Universal Robots.