WIDE AREA IoT NETWORKS SET TO SUPPLANT CELLULAR M2M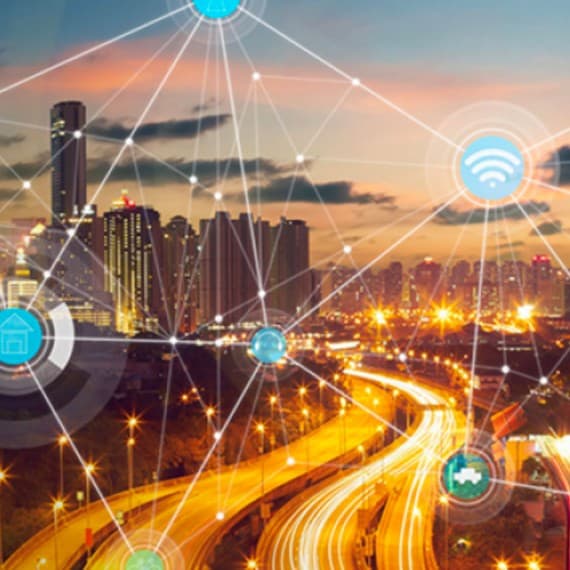 As recently as the turn of the century, wireless networking used to offer a few relatively straightforward options: Bluetooth and WiFi for ultra-short- and short-range applications, respectively, and cellular communications using 2G or GPRS for longer distances.
While the short-range market has seen a number of changes in the intervening period, particularly with the commercialisation of mesh networking technologies such as ZigBee, Thread and Z-Wave, until recently, the cellular operators have had the long-range market to themselves.
However, the fastest growing demand for connectivity for the IoT market has been for occasional communications, and then only a few tens of bits per connection. More then one commentator has remarked that using cellular for these applications is like building a four-lane motorway and then just using it to cycle to the shops and back.
The last decade has seen the emergence and commercialisation of a new class of wireless communications: LPWANs, or low-power wide-area networks. Operating on the sub-1GHz ISM band frequencies that were once dominated by automotive keyless entry systems, garage door openers and the like, LPWANs provide the sort of performance that might have been made for IoT applications.
The radio hardware is cheap to buy, the power consumption is minimal, and the range is impressive. The only real limitation is the bandwidth, which for the applications served is not a problem.
Inevitably, there are a number of competing technologies in the LPWAN sphere. They are not interoperable, and are all at varying stages in their development and commercialisation timelines. However, today in Australia there are two practical contenders: Sigfox and LoRaWAN.
Both technologies are based on networks of basestations (or gateways), very much like a cellular system. And, like cellular, connected devices (or endpoints) have to be subscribed to the network (albeit at much lower cost than a cellular network).
There is a difference in the business model that is associated with each technology in that Sigfox is only based on public networks (Thinxtra is the network operator for Australia and New Zealand). LoRaWAN is potentially more open in that you can buy your own basestation(s) and run your own network – which may be an attractive prospect for sensor deployments over large individual sites.
In terms of the capabilities of the technologies, LoRaWAN has a slight edge, with greater bandwidth both from endpoint to basestation and vice versa. Sigfox is very much designed for transmission from endpoint to basestation, with much less bandwidth in the opposite direction.
Both these technologies originate in Europe, where Sigfox already has a substantial network in place. However, LoRaWAN is catching up, with France hosting the largest LoRaWAN network in the world to-date, with more than 4500 gateways nationwide, covering 93% of the French population.
In Australia, though, Sigfox has a clear lead in terms of coverage. The local network operated by Thinxtra currently covers 70% of the population (and 90% in New Zealand), and has a stated aim of covering 95% of population in both countries by the end of 2017.
In terms of LoRaWAN, the National Narrowband Network Company (NNNCo) has focused more on vertical market solutions, rather that raw coverage, and is well advanced with trial networks covering the utilities sector and the agricultural sector.
A new joint venture between NNNCo and Delta Agribuiness subsidiary Discovery Ag has begun to roll out the Connected Country Network in western NSW, with a stated aim of covering all major farming regions by the end of 2018.
But regardless of the LPWAN technology available in any given location, it does appear that the writing is on the wall for cellular-based M2M technologies. The old 2G GSM network was closed at the end of September. GPRS remains, but succession technologies from the standards setting body, the 3GPP, are nowhere near finalisation, let alone commercialisation.
So it seems that the various guises of LPWAN technology are here to stay, offering IoT networking at low power budgets and low costs.
Think of it more as a cycle track, rather than a four-lane motorway.