WHY YOU SHOULD STICK TO YOUR CORE BUSINESS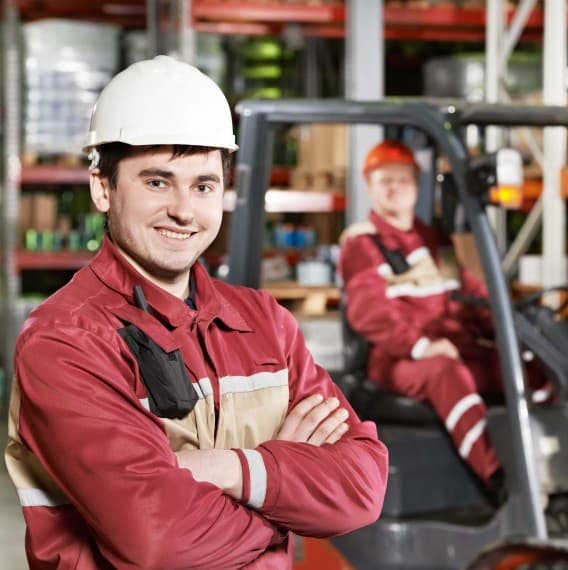 A warehousing company recently attempted to install their own pallet racking during a move to another location.
They had seen it done before and thought they could do it themselves instead of hiring a professional.
This resulted in one staff member, hoisted up by a forklift, standing on a second level beam of the racking in order to assemble additional racking components.
The 25-year-old male worker fell around 3.5m, hit his head on the concrete floor and sustained serious brain injuries.
In another example, a 49 year-old fumigator died after he attempted to remove the wheel assemblies on a tyre containing compressed air.
He was assisting a tyre fitter who was having difficulty removing the wheel assembly when the fumigator offered to help.
The wheel parts exploded with such force he was propelled 10-15m away and pronounced dead on site.
Attending inspector Brett Martin said the area had already been quarantined by SafeWork NSW and the police when he arrived on the scene.
 "I've investigated a lot of incidents in my 30 years on the job, but this was truly a bad day for everyone involved," Mr Martin said.
"And like many workplace incidents, this tragedy was avoidable – all the manuals say to deflate the tyres first and he would have known that if he was a tyre fitter.
 "It's very sobering to think that worker might have been alive today if he was using the right equipment, and following the operation and maintenance manual.
"It just wasn't his job to do.
"I would advise anyone thinking of giving another worker a hand to think twice if they are not trained."
SafeWork NSW Director, Regional and Response Operations, Tony Williams said workers should stick to what they are trained to do.
"Going outside your core business activities can place yourself and staff at increased risk, Mr Williams said. "Not having the experience required means you may not identify potential risks or consequences. You therefore have a higher chance of getting hurt.
"Do what you know and don't be tempted to have a go.
"Your health and safety is more important than trying to save a bit of time or money, trying to make a good impression on your boss, or putting yourself at risk to assist a co-worker."
If you are unsure of how to do something or you have not had the proper training, talk to your supervisor about your reservations.
If you are asked to do something you are uncomfortable doing because you are not qualified or don't have the proper training, remember: you have a right to say no to unsafe work.
Speak to your supervisor or health and safety representative if you have concerns about doing work outside of your expertise or training, or call us on 13 10 50.
For more information visit: http://www.safework.nsw.gov.au/