WHY YOU SHOULD CHOOSE CAVOTEC SPRING REELS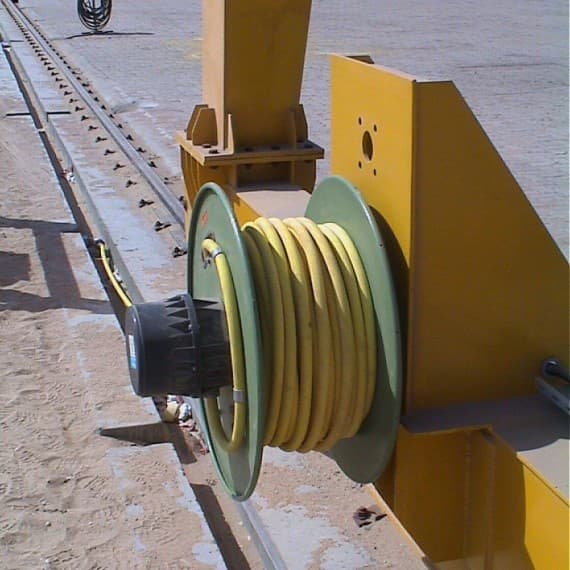 Cavotec is Australia's largest stockist of Spring-Operated Cable Reels.
The Reel parts are manufactured in Germany, shipped to Australia in a modular form, stocked and assembled locally to suit individual requirements.
Cavotec Spring Reels have proven to be extremely reliable in Australian conditions over the past 20 years with over 100,000 operations expected spring-life.
Springs are manufactured from special high-grade steel, which guarantees a long operational lifetime.
Every spring is mounted inside a housing in order to avoid friction and wear.  
The Slipring assembly is mounted in a sturdy glass-fibre reinforced plastic housing that can withstand corrosion and mechanical wear.
The housing is designed to minimise condensation and to guarantee complete water tightness through glands and seals.
Cavotec Australia also carry a large range of PUR Reeling Cables to suit most requirements along with other accessories such as cable guide arms, mounting brackets (including swivel bases) ratchets, cable grips, bump-stops and an array of guidance devices.
A range of sliprings is held that include a rotary limit switch, which is inside the slipring housing.  
And because Cavotec has a large stock holding of Spring Driven Cable Reels, it can offer prompt reel selection, quote and delivery.
Cavotec Australia
Ph: 03 9799 9444