WHY WE NEED THE AUSTRALIAN TECHNOLOGIES COMPETITION
02-11-2015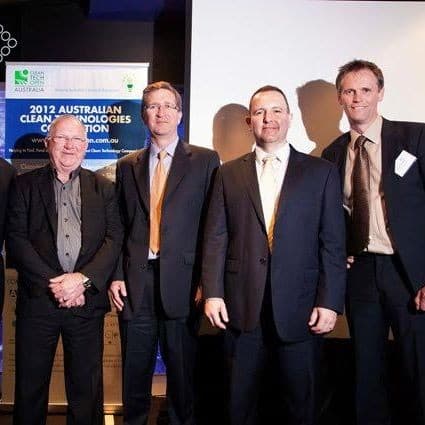 Australian manufacturers are being encouraged to lobby federal government to keep the popular Australian Technologies Competition alive.
The successful technology competition, which has assisted over 300 Australian innovation companies, is set to close following the Department of Industry's withdrawal of funding.
As a past national winner in 2012, Mr Steve Cahill, CEO of enLighten Australia, a leader in energy efficient lighting solutions, has written to Industry Minister Christopher Pyne and Innovation Assistant Minister Wyatt Roy to argue for the continuation of the competition.
Mr Cahill has encouraged other entrants, semi-finalists, finalists and winner to do the same.
He was alarmed to hear of the impending closure of the Australian Technologies Competition after five successful years.
"The competition delivers valuable recognition as well as offering a vital business mentoring, funding pitching and business planning capacity development.
"It's well supported by industry, as evidenced in the 300+ entrants and quality of mentors and judges, all who donate their time. So why close it down?" Mr Cahill asks.
The program's focus has principally been on technology innovations that solve real problems for industry, improve efficiencies, reduce natural resource consumption or pollution (energy, water, waste) and have export potential.
When launched in 2011, the competition was a welcome initiative of the Department of Industry Science, Research & Tertiary Education. Professional Advocates led industry clusters or capability teams for the following sectors:
Property, built environment and infrastructure
Advanced manufacturing
Food & agriculture
Mining & resource
The Advocates have played important roles in facilitating introductions to industry and potential clients via industry events, trade shows, client presentations, funding introductions and international market roadshows.
Unfortunately the Department's funding of the program dropped 75 percent in the 2015 to a level that was unsustainable and did not meet running costs of the contracted organiser, Australian CleanTech, led by John O'Brien.
No future funding commitment has been announced for 2016 and beyond.
Why should the competition continue to be funded?
"In short, because it is a success story," says Mr Cahill. "For a program spend of $750,000 over five years, over 500 companies have entered the competition.
"Valuation of the commercialisation results of entrants stands at $250 million.
"This included a $60 million JV agreement for 2014 Energy Award winner RayGen Resources to build 500MW of solar plants in China, which will generate 200 jobs in Victoria."
Mr Cahill says the competition fills a market gap.
"Technology and innovation businesses in early and growth stages often lack in-house business and commercialisation strategy capability. The majority of working capital is committed for proof of concept, design patent registration, prototype development and customer trials.
"As a past national winner in 2012, the award win gave us welcome recognition of our technology innovation and business plan.
"At the time we were operating at a small profit after three years of R&D spending by the company's co-founders and private equity investors.
"The opportunity to represent Australia at the Global Cleantech Open in California in late 2012 and participate in the trade mission provided us with valuable insights into overseas market entry and understand relative global trends in the energy efficient LED lighting market."
Mr Cahill says since the 2012 win the company's sales have grown 400% and now extend to over 1,000 installations nationally, saving an annual $5 million in energy savings for clients.
"Given the new Turnbull Government's policy commitment to foster innovation to meet the 21st Century challenges, we would call on the Commonwealth to practice what it preaches."
Mr Cahill is encouraging other companies and individuals to write to Mr Pyne, Mr Wyatt or their local MP, urging them to reverse the decision.
They are also encouraged to "get social" and spread the word to technology and start-up media circles. 
Mr Cahill stressed that enLighten Australia has no vested financial interest in the competition.
"Our motivation for its continuation is one of securing ongoing capability development and assistance for the Australian technology and innovation sector," he said.