WHY WE MUST KEEP THE WHEELS OF LOCAL INDUSTRY TURNING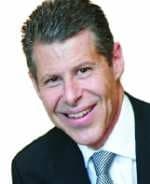 As labor costs rise overseas in places like China, US-based manufacturers are seeing new opportunities to produce domestically.
The mass exodus of US companies to China has ended, with more US manufacturers bringing their production back to home soil.
The GFC and subsequent recession was the wake-up call the US had to have.
It incited Americans to rethink the importance of its manufacturing industry as the cornerstone of the US economy.
Now, a renewed interest in "Buying American" is sweeping the country.
In fact "Buy American" is approaching its greatest peak in popularity since the 1940s, when sparked by the frenzy of World War II.
There has been a surge in demand for products made in the US in recent years.
More Americans are basing purchasing decisions on ethical and patriotic criteria, opting for more expensive Made in USA products over cheap and poorly-made overseas items.
In a recent major survey, 66 percent of Americans over the age of 65 said that "Made in the USA" was the most important buying factor to them outside of price and quality.
Every dollar spent on American-manufactured goods generates an additional $1.35 through the economic multiplier effect and co-investment in the community.
More US consumers are beginning to realise that keeping production on American soil not only stimulates the economy, but it ensures safe conditions and fair labour practices for workers.
And manufacturing workers in the US have also made major sacrifices to save industry … and jobs. Many have agreed to take massive pay cuts to remain competitive with low cost labour countries.
There is certainly a lesson here for Australians.
When consumers buy Australian Made products, they are not only strengthening the local economy, they are supporting vital jobs in the manufacturing sector.
Industry Update will continue its campaign to encourage Australian manufacturers and consumers to "Buy Australian."
The future of Australian industry depends on it.