WHY WE MUST EMBRACE NEW TECHNOLOGY: WYATT ROY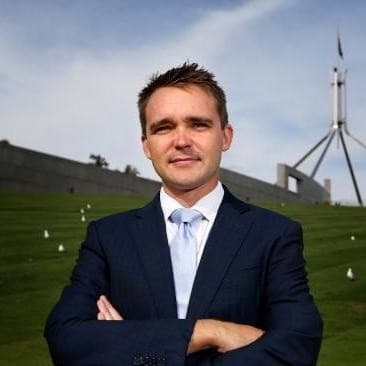 Industry workers should not see automation as a threat to jobs, but as an opportunity for the future, says Assistant Minister for Innovation Wyatt Roy.
In an exclusive interview with Industry Update, Mr Roy says automation and innovation will drive further productivity and national economic activity.
"Australia can use innovation to put us at the front of the global pack," Mr Roy says.
"It's important we use technology to our benefit and look at new ways of doing business.
"We should not see it as a threat. When we are confronted with change the natural human instinct is to respond with fear – that's normal.
"But we should see it as an opportunity – a way of changing our traditional business models."
Mr Roy says the challenge of automation, robotics and Artificial Intelligence (Ai) replacing traditional jobs is not unique to Australia.
"Many countries around the world are dealing with this issue," he says.
"Technology disruptions change the way we do business … but we must seize it as an opportunity, not as a threat."
Mr Roy has no doubt advanced manufacturing holds the key to Australia's economic future.
Australia's economy was traditionally built on the back of agriculture and mining, but it's time to look beyond these sectors for our future economic prosperity.
Mr Roy is encouraging more Australian manufacturers to embrace new technology and invest in R&D.
"It's really important that we create high value products and export them through the global marketplace.
"We are now seeing billions of people in a growing middle class worldwide, so there will obviously be increasing demand for us to remain highly productive and highly competitive with like-minded economies around the world."
Mr Roy says R&D is vital for future success – particularly in the manufacturing sector.
"The more we can stay ahead of the R&D curve, the more we can move up the value chain and the more likely we are to remain prosperous."
Mr Roy has been pushing for greater collaboration between industry, government departments and research/education organisations.
"We are sitting on an incredible goldmine of human talent in this country, but in the past we have been unable to commercialise that research.
"This is vital to our future prosperity."
Also, more Australian students – particularly females – should be encouraged to take up a career in science and technology, says Mr Roy.
"The number of females with STEM skills is way too low – and clearly we need to do better in this space.
"We must make those careers inspiring and exciting to ensure the next generation want to participate."
At 20 years old, Wyatt Roy was the youngest person in Australian history to be elected to the Federal Parliament.
Now at 25, the Queensland MP is the youngest person to be appointed to the federal ministry.
And despite family ties with farming and mining, Mr Roy has always had a strong passion for innovation and technology.
Mr Roy is confident the government's $1.1 billion National Innovation and Science Agenda will breathe new life into the manufacturing sector.
"As the Prime Minister points out, this is just the beginning. It's the first big shot out of the starter's gun," he says.
"If we can add to these policies over time we will … and if we can improve them we will.
"We have to keep improving them to keep at the front of the global race (in technology) and ahead of our competitor economies."