WHY TRAINING DOESN'T WORK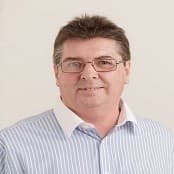 If you make training an event it won't work, make it a process and it will.
Training is vital for not only the continued growth of a company but for the growth of its employees. You wouldn't go to a heart surgeon who used techniques of 20 years ago or a fly on a Boeing 777 knowing the Captain hadn't been in a flight simulator for 5 years. Training is a valuable part of business and personal growth.
Sadly for most, the truth is, that although people enjoyed the training on the day and it was delivered with good intentions, it doesn't get the results it was intended to get.  All too soon people fall back into their comfort zones and revert back to their old behavioral pattern.
Why does this happen?
 Because:
People see changing their behavior as a risk.
There is a lack of ongoing coaching and reinforcement of the training by management.
Management forgets to ask the right questions or measure whether real change is taking place.
New approaches aren't built into the everyday process of doing business and measured in performance appraisals.
To overcome these issues the company needs to follow the next 3 steps.
Step 1
Be committed to the training from the highest level down.
The training needs to be communicated to your people as being critical to the future success of the company. They need to hear and feel the determination and commitment from their management, to make a lasting change in the company's approach to business.
Step 2:
To get your people to believe in the training it must be:
Practical, simple, motivational and clearly beneficial to them as employees.
It must be planned and supported by the high achieving managers within your company.
The training needs to be delivered by an experienced trainer who can engage and establish rapport with their audience very quickly. The trainer needs to be able to share war stories of not just the wins but also the defeats in their career. The trainer also needs to present the training in a compelling way, so that the audience doesn't just tune out to him/her as a trainer but also doesn't discount any of the advice given.
Step 3:
Once your people have done the training and are motivated do not let up. You need to always remember: "Motivation gets them going, discipline keeps them going."
The newly developed skills and behaviours must be applied immediately in practice to deliver real results and this must be monitored on an ongoing basis.
Six tips to make training work:
Measure results. This can be as informal as asking the right questions on a regular basis but measure results because if you don't there won't be any.
Get people to apply skills immediately after the sales training
Use your managers as coaches and measure how they are going as coaches
Bring in new approaches to your toolbox meetings and every day approaches.
Create a common language for measurement throughout the company.
Gain commitment from the top level of management to roll out the new process
When next you consider training for your business including its employees, remember you need to have:
An understanding of the strengths and weaknesses of your current processes and what the impact might be of improving these processes
A strategy for managing effectiveness as a change process
A clear roadmap that includes core training but goes beyond that to incorporate reinforcement, coaching and application.
A process for measuring training impact.
Training programs take employees off the job. If the training is ineffective you not only pay for the training but for the lost productivity that could have been made in the lost time. The truth is training can work but only if it is practical, simple, motivational and monitored.
By Cliff Turner
*Cliff Turner is an author, coach and CEO of K S Training a successful training organisation based in Sydney. He has been selling for over 25 years in various industries always performing at the top of his field. Ph: 02 9888 7630