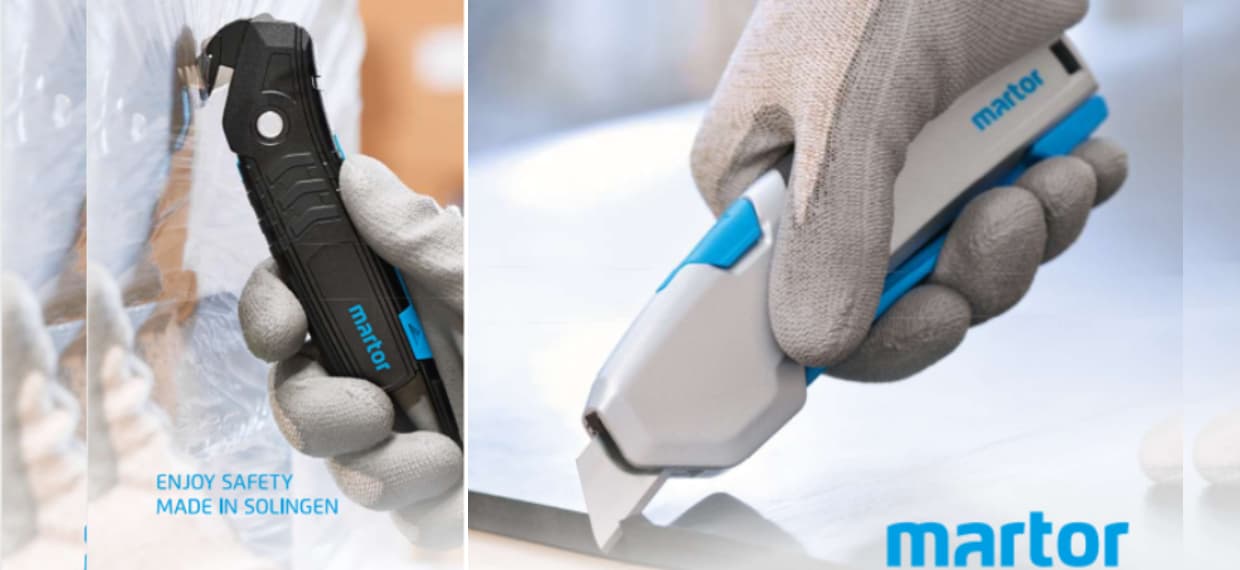 The traditional 'utility knife' has been around for decades.  Once upon a time, not too long ago, one could probably be found in just about every house and workplace in the country and it would be equally as common to find someone sporting a scar received while using one.  Fortunately for us there is now a greater awareness of risk and a sharper focus on safety, particularly in workplaces.  As a result, we can now find safer options for cutting than the traditional old utility knife kept in the bottom of a drawer somewhere.   
Fortunately, through innovation and design, we now have award winning safety knives and cutters to help keep you, your staff, and your products safe!
Martor, a knife manufacturer based in Solingen Germany, the historical 'city of blades' turned their design and development focus to the task of making cutting safer.  With the development of three key safety technologies and a range of more than 100 different products, Martor offers a safe cutting solution for a wide range of cutting tasks.
From concealed blade cutters that ensure the blade remains safely out of reach of fingers while also protecting valuable stock, to fully automatic blade retraction which all but removes human error from the equation to automatic blade retraction for improved safety, there is a safety level and knife design that provides you with the ideal mix of 'safe and effective cutting'.  
A heavy knife with a long blade isn't necessary when opening a box and or the risk of damaging valuable stock with a sharp blade when removing external wrappings.  But with over 100 products to choose from, how do you know which one is right for you?   The team at Martor Australia is here to provide you with all the product information and support you need to ensure you find the knife/cutter that is right for you.
Choosing and using the right Safety Knife will reduce risk, reduce damage, and ensure less of those scars now and for future generations.