Published 31-01-2022
| Article appears in February Issue
Why quality is essential for antislip products
For over 30 years Vigil Antislip has been leading safety in the workplace, preventing accidents and injuries with its range of antislip products.
Previously slips and falls were not generally recognised as being a major problem in industry or commerce. As more statistics became available, the market is better informed about these risks. With a multitude of cheap copies flowing into world markets, many manufacturers of antislip products try to compete by lowering quality to match price, using thinner steel, fibreglass and softer aggregate with a shorter effective life.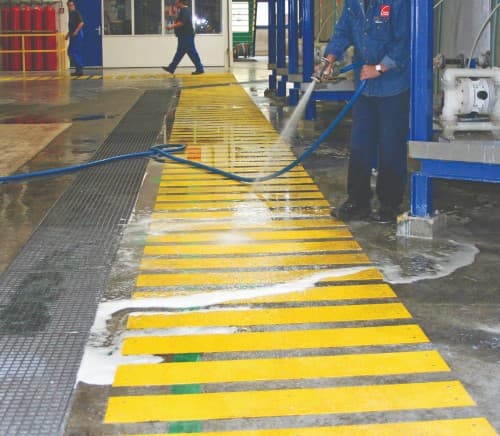 Vigil Antislip uses the high quality raw materials ensuring its customers get the best antislip on the market that is fit for purpose. Class One products are fully backed by a comprehensive 10 Year Warranty. 
According to the company, while price has a role to play, however when making a decision about the safety in the workplace, cheapest is not always the best. Cost of ownership needs to be considered and the associated downtime with using an inferior product that fails. National sales manager Stewart Hands states "Our products and company are honest with a great deal of integrity. Our customers are smart enough to take workplace safety seriously, so good luck if you want cheap – you'll get what you paid for". 
Vigil Antislip manufactures stair nosings, metal deck panels and ladder rung covers and in wide range of standard and custom sizes, grades and colours, with shipments being despatched daily to customers in Australia and across the world.