Why more companies are employing CROs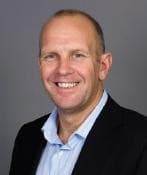 From reading various marketing journals from around the world it seems there is momentum in the development of a new role within B2B companies – Chief Revenue Officer (CRO).
According to Vinoem Nowogrodski, the CEO of Clarizon, a Silicon Valley software company, "The role is a necessary element for any modern day company to be successful. As the link between sales and marketing is becoming more crucial than ever before, the CRO role is critical for cutting-edge companies."
He is not alone. In early 2009 a search on LinkedIn would have found 90 people with a CRO title. Today there are over 500. 
What does a CRO do?
As described in a recent UK marketing publication, the CRO role is a curious hybrid being part sales, part marketing, part customer service and part corporate strategy.
The role ultimately exists to balance the competing, and sometimes conflicting, demands of these different areas of business. The CRO ensures that all areas of the business are focussed on short and long-term efficient revenue creation. 
The CRO builds the bridge between long-term corporate strategy and in-market execution. The role is charged with ensuring the entire organisation has the direction, information, resources and support to successfully execute in the field.
Every business wants to gain and sustain a competitive advantage. Because products are so quickly copied these days, the best way to gain differentiation is brilliant day-in, day-out execution of customer touch points. Someone needs to ensure all these touch points are on-brand and consistent. 
Why the rise in CROs?
Anyone who has worked in sales, customer services or marketing is well aware of the tension that exists between these divisions. It's a tension driven from competition for expenditure, focus, recognition and blame.
Add to this the emergence of new buying processes and the line between sales, marketing and customer service is becoming very foggy. The way we as individuals behave in our personal transactions is quickly spreading to the B2B environment. A buyer will conduct research online to gather information on their options and review opinions from experts and peers. By the time they meet with a salesperson they might already be informed about the product and aware of any after-sales issues. As a result the activities of Marketing are now reaching deeper into the Sales and Customer Service cycles. The Sales function can no longer work in isolation, nor can Customer Service.
These tough economic times have most companies desperately looking for ways to generate more revenue and cut costs. As mentioned in B2B Marketing magazine, "CEOs can no longer have marketing managers arguing they need more money for new campaigns and sales managers claiming they need more sales staff. What CEOs need is to understand exactly how the two disciplines, in conjunction with customer service, work together to generate more revenue and create long-term customer satisfaction. 
A CRO's role is to always know whether the company has a sales problem, a marketing problem or a customer service issue.
So what background does a CRO come from?
In B2B companies that don't have stand alone marketing people, I've always believed the sales manager should take on marketing responsibilities. It amazes me the type of people that some companies let control their marketing spend and strategy. 
I've seen secretaries, financial controllers and operations managers controlling marketing activities and budgets – and these companies wonder why they can't grow enquiries and sales!
Many Australian manufacturers can't justify full time marketing staff, just as they can't justify in-house lawyers. The difference being that they don't let just anyone brief a lawyer.
An experienced sales manager will at least understand whether he needs professional marketing help and only he can brief an agency on what's truly happening out in the frontline – why orders are won and lost and the competitive landscape.
We have numerous clients that have the sales manager responsible for marketing and it works well.  The question is would it work better if they had the responsibility for all-things revenue?
Karl Boothroyd is the founder and CEO of IMA, a specialist B2B marketing agency. IMA is owned by Australia's largest marketing communications company, The STW Group.
Karl can be contacted at karl@imadvertising.com.au or (02) 4627 8011