WHY MANUFACTURERS SHOULD EMBRACE SOCIAL MEDIA
21-04-2015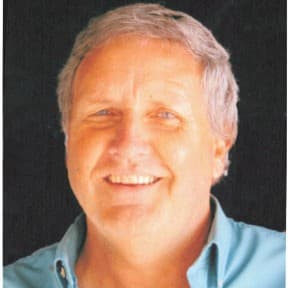 If, like me, you thought that social media was irrelevant when promoting manufacturing and industrial business … we are greatly mistaken, I'm sorry to say!
When used correctly, social media platforms like Facebook, LinkedIn, Twitter, Instagram, YouTube, and Google+ can quickly and efficiently grow your business. 
This is because social media connects businesses with your customers and current or potential business partners in a more relaxed atmosphere, by facilitating conversations about your products or services. 
It's likely that there are conversations already happening about your business that you're missing out on. 
Not to mention your competitors scrambling to establish their social dominance before you realise they have 4,589 followers!
While you may be using platforms like Facebook to personally show and tell what you had for dinner last night, are licking gelato in Italy, or watching your grand-child graduate high-school, business are using Facebook to listen to their customers, learn about their needs, provide solutions through their nifty products or services, and show that they are good people to deal with!
For now, let's focus on Facebook.
The key to using Facebook as a serious communication tool for business to business networking, is understanding exactly who your existing audience is (their needs, pains, desires), knowing your brand direction and goals, and aligning your marketing strategy accordingly. 
Facebook takes care of the rest, by allowing you to create a company page, post photos, company information, videos and text updates (a mixture has most impact!). 
Facebook takes you a step further by allowing you to select a specific demographic and psychographic audience you want to reach. 
This is where understanding your customer or client is critical. 
Facebook then allows you to immediately respond to comments, questions and messages from your audience, which can positively influence buyer behaviour and brand image.
By posting quality content on a regular basis, customers are more likely to 'LIKE' your company page, meaning that any update (text, video, image) you post is shared with your 'FOLLOWERS'… good for free advertising, right? 
And, if you want to 'BOOST' your company page or post, Facebook lets you nominate a budget to promote your content.
Need more convincing?
A 2013 Sensis Survey revealed that the following Facebook business users comprise:
·       30% small business;
·       47% medium sized business; and
·       79% large business.
The same survey also reveals that wholesale, retail, building and construction, communications and business service organisations have established Facebook pages. 
And, with 13,800,000 Australian users, businesses presented with a rich source of current and potential clients to connect with.
Maintaining strong relationships with your followers (customers and clients) takes commitment, so lucky that there are organisations able to help you reach social domination. 
Joining and utilising this interactive social media community is now a must for all businesses in this magical web of communications, powered by the insatiable hunger for business development. 
Don't get involved and you will probably get eaten by more socio-savvy competitors.
*Peter Mellett is creative director of Adworks Creative, a specialist design studio based at Rosebud, Victoria. Ph: 03 5086 2626