WHY GIVING BACK TO THE WORLD IS GOOD FOR BUSINESS: SIR RICHARD BRANSON
01-06-2016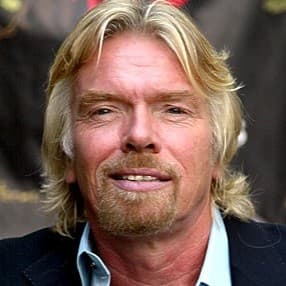 If you want to succeed in business, there is an increasing need to consider what you have to give back to the world, according to serial entrepreneur and global businessman Sir Richard Branson.
He believes people are tired of seeing businesses simply focus on making profits and want to spend their money with companies that make the world a better place.
Sir Richard Branson is in Sydney, Australia to launch the Global Corporate Challenge (GCC) – a 100-day corporate wellbeing experience focused on improving employee health and productivity.
Launched earlier this week, the event is expected to attract almost 400,000 participants from more than 1,500 organisations in 185 countries.
It is the first year the event has taken place since Australian-founded GCC joined the Virgin Pulse family in February this year.
Virgin Pulse is the leading provider of software solutions designed to engage employees in improving their wellbeing, build workplace culture, and drive productivity across organisations around the world.
Sir Richard Branson said: "I'm excited to be in Australia for the launch of the 2016 GCC. It's my strong belief that business owners have enormous power to do good and this event has been founded on a desire to change people's lives for the better."
"Bringing the GCC into the Virgin Pulse family is part of our broader vision to create healthier, more productive workforces. We have already collectively changed the lives of more than 5 million people and together, we aim to improve the lives of millions more."
GCC CEO Tom Sermon said the GCC's mission was unabashedly about changing lives and said its growth and expansion were proof that socially responsible goals were good for business.
"The GCC has grown year-on-year since inception and this year's event is our biggest in history," he said.
"We have always been very ambitious about reaching as many people as possible with this concept and by joining forces with Virgin Pulse, we've massively expanded our potential to do that. Over the past 12 years, the GCC has been rolled out in 185 countries worldwide. "
"We are absolutely thrilled that together with Virgin Pulse and Sir Richard Branson we have the opportunity to change the lives of an unprecedented number of people and expand at a pace and scale that we previously could only have dreamed about."
Founder and President of GCC Glenn Riseley said, the secret to the program's success was not only the positive outcomes but the fact that it's incredibly entertaining to do.
"The GCC was always intended to be about taking people on a journey to better health and wellbeing in a way that's so fun and engaging, they don't even notice it's good for them," he said.
"We knew early on that you can't bore people into making life changes, it has to be enjoyable so we've really focused on that. We've helped over two million people change their lives for the better over the past 12 years and we are looking forward to seeing that number grow dramatically in the years to come."
"It's an incredibly rewarding feeling coming to work every day knowing that what we do is going to help people live longer, healthier and happier lives."
The GCC features a 100-Day virtual journey as part of a 12-month program. A second challenge will be held in September for those who missed the May event.