WHY EMAIL MARKETING IS AN ESSENTIAL LEAD NURTURE STRATEGY
04-10-2017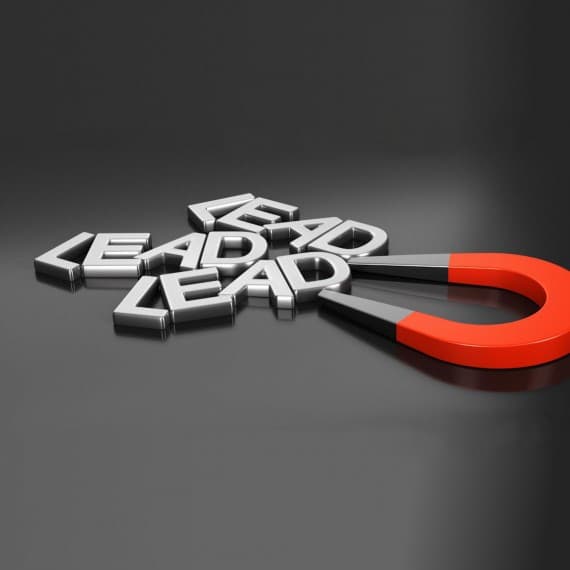 Here's the truth – email is here to stay. Even though there are so many ways to connect with an audience nowadays, email marketing remains an essential tool for nurturing your customers and leads, especially in the industrial industry. And the good news is, it's simple to get started, extremely scalable, and it won't cost you the earth.
Done right, a solid email marketing strategy can boost your brand awareness, develop your customer relationships, attract new clients and opportunities, increase your industry credibility, and ultimately, boost sales. In this article, we take a look at the ins and outs of this type of marketing, as well as the software we'd recommend using to succeed.
What is an email sequence?
If you're thinking of taking your email marketing campaign to a new level, you need to understand the importance of email sequences. But firstly, what exactly are they?
An email sequence is a series of emails that are sent at pre-set time intervals or trigger-based automations (or both). Time-based email sequences are sometimes called 'autoresponders' and are sent at specific intervals (eg 30 days after purchase). Trigger-based email sequences are sent when someone takes a specific action on your website or within the emails.
Email sequences are sent out to targeted people at the exact times they need to see them to drive action – with no extra energy required on your part. They can help turn first-time readers into long-time customers, and strengthen the relationships you have with customers over time, simply through the content you're putting out there. No matter what kind of company you're running, there's bound to be a sequence that will help boost your business.
If you're still unsure whether this is for you, consider that there are three times more email accounts than Facebook and Twitter accounts combined. Almost everyone has an email account, and getting into their inbox allows you to have a direct conversation with them with a lot less noise than they'll be seeing on their social media pages.
Different types of email content
The question is, what kind of content should your email sequences include? While this depends on how people are interacting with your business, it's important that the content is meaningful and relevant – particularly as the lead times in manufacturing are a lot longer than your typical retail or FCG products.
Whether you're targeting pre-purchase prospects, existing customers, or disengaged subscribers – there are different types of email sequences you can use, including:
Nurture sequence - this could include links to relevant blog content that builds your authority with the audience, interspersed with general information about you as a company.
Engagement sequence - this could include sharing a "nugget of wisdom" style message.
Conversion sequence - this is when you ask your prospect to take action.
Onboarding sequence - this could include helpful tips after purchase, intro to a service plan.
Abandoned cart recovery sequence - encourage potential buyers to come back if they didn't purchase. Deliver a value proposition or reminder to encourage the purchase.
Renewal sequence - after a period of time people stop opening, create a special email to re-engage them.
An email sequence is something you want to set up once and run for a long time. So you should focus on creating content that isn't tied to a particular time or news story. In other words, make sure your sequences contain evergreen messages that remain relevant – no matter when your audiences are reading them.
Naturally, the type of content you create will differ based on what you're selling and with whom you're trying to communicate. This will also determine the length and structure of each sequence. So before you jump in and create your email sequences, you'll need to know what your goals are, as well as your industry's best practices are for achieving them. Read on to find out what these are.
Personalisation
Depending on the email provider you use (we'll get to this), it's important to personalise your emails wherever possible. This can mean anything from using the recipient's first name and email address in the message, to customising your CTAs, to tailoring your message's focus with customer tags.
At the end of the day, it's about creating emails that people want to read, not the emails they want to delete. In fact, according to MailChimp, the manufacturing industry averages for email marketing campaigns are: open rate - 21.74% and CTR (click through rate) - 2.33%.
So to be successful, it's often about combining your content strategy with the fundamentals of a good email campaign. This includes:
● A compelling subject line
● Meaningful content
● A clear call-to-action
● Personalised copy
● Sending at a thoughtfully considered time
● Making sure emails are designed to suit mobile, tablet and desktop
Recommended software
While it's important to work out what your business needs are and assess all your options, there are some tried and tested email software providers that we recommend – regardless of the size of your company or what you're selling.
First up, MailChimp is a well-known favourite to create eDM campaigns. It has a great library of ready-made templates and is simple to use. Plus, personalisation is now a free feature for every account owner.
The other top choice would be HubSpot CRM Sales Pro. It's a great tool for SMEs looking to increase productivity with direct marketing, as well as grow and manage a database with features such as automation, tracking, meeting and task scheduling, and templates.
If you're new to email marketing, simply start with a nurture sequence and go from there. While this type of marketing might be a simple tactic, there's still a lot to consider. And, if done right, it will be the lifeblood of your digital marketing strategy.
Jessica Grassick is an SEO and content marketing professional with 5 years of growth marketing experience. Jess has worked in the materials handling industry before moving across to Web Profits, a premier Google Partner agency and recently awarded Rising Agency of the Year in 2017 by Bing. Jess has first-hand knowledge about the unique challenges for industrial and manufacturing businesses in the digital world. Feel free to connect with Jess on LinkedIn.