Why big jobs need big jibs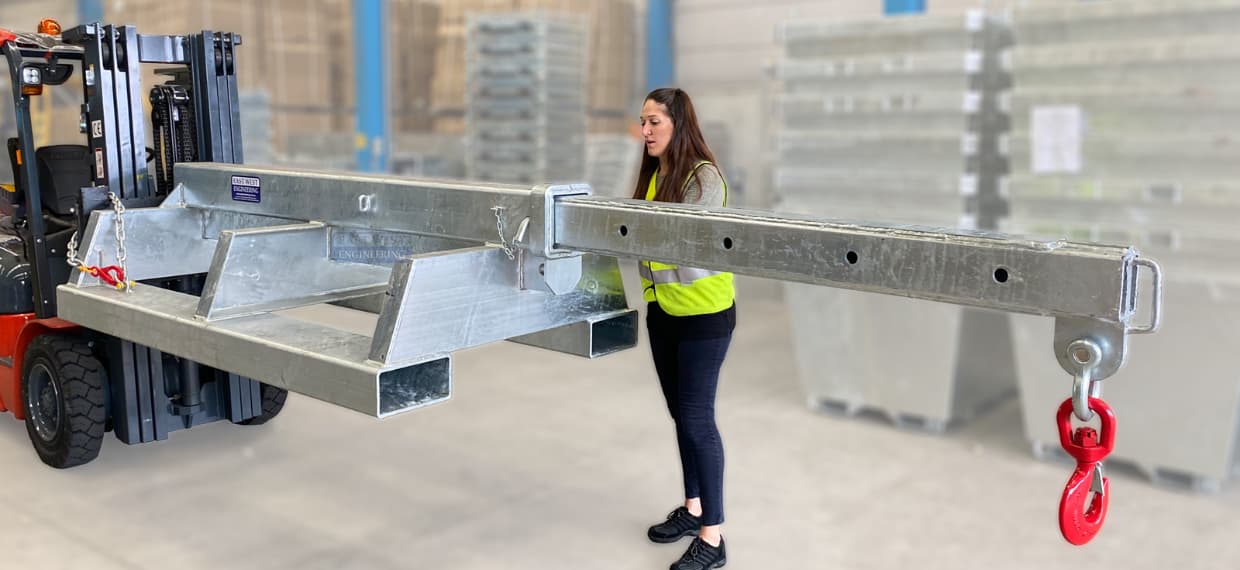 Handling materials in the workplace has become easier due to the many lifting attachments available in the market today.  Now, with loads weighing up to 12T that need to be loaded or unloaded from a container, it can be could confusing to know where to start.
When lifting big, heavy loads in and out of a container, the right forklift and lifting equipment are essential.
Forklift jibs are one of the most common lifting attachments used to lift and move heavy loads around the work site. They come in a range of styles and sizes to suit the lifting requirements of most loads, but with loads weighing up to 12T, sometimes big just isn't big enough. 
With the largest range of forklift jibs available, Australia's leading supplier of material handling equipment, East West Engineering has extended its range to include a massive 12T Jib for those heavier lifts.
The SFJCL120 Lifting Jib is a 12T general purpose telescopic jib designed to suit most lifting and maintenance requirements of larger forklifts. Featuring 7 lifting positions and a 4m reach when fully extended, this jib includes wide 275mm pockets with 1000mm centres suitable to handle the big 250 x 100mm forks often fitted on the larger 16-20T forklifts.
Interestingly, the first product developed at East West Engineering was in fact a jib.
"When we first started out in 1974 as a steel fabrication and installation company, we experienced a lack of quality engineered and certified lifting equipment needed to efficiently and safely run operations on large government projects," East West Engineering founder Ron King noted.
"This resulted in the development of the first of many jib attachments and the evolution of East West Engineering in 1981. It seems fitting that we have continued this passion and now offer 24 specialised forklift jib attachments in our range," he said.
East West Engineering has dedicated the last 41 years to developing material handling solutions for Australian businesses.  Designed to optimise workplace material handling, operational productivity and safety, all products are designed and certified to Australian standards.