WHY B2B E-COMMERCE IS PRIME FOR DISRUPTION
26-05-2017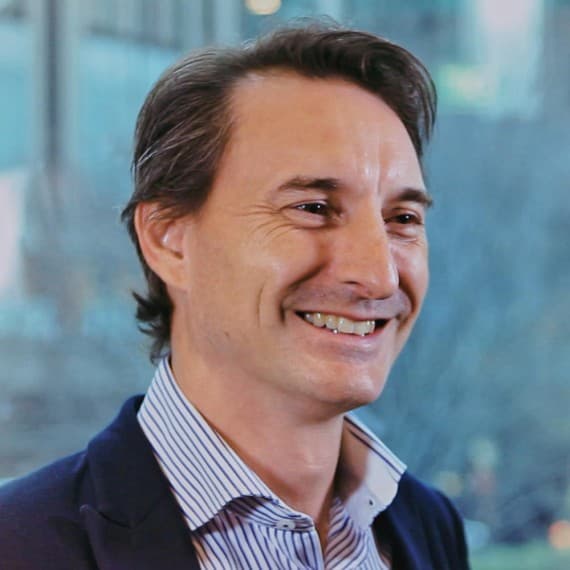 The same market forces that created consumer-centric businesses like Afterpay and Deliveroo are at work again – but this time among B2B organisations, says Stuart O'Neill of SAP Hybris.
With the sector's reliance on long-term contracts and traditional relationship building, B2B might seem an odd contrast with these digital businesses largely borne out of consumer frustrations. But with online services leading consumers to expect personalised and seamless experiences in all digital interactions, the B2B e-commerce sector is primed for change.
We're witnessing the digital evolution of the manufacturing sector, and with this change comes opportunity. For example, Forrester predicts the US B2B e-commerce sector will grow to $1.1 trillion by 2020.
This growth opportunity extends to Australia, and those manufacturers not responding to it risk losing out to those committed to delivering the same rich experiences that are delivered to consumers.
Traditionally, manufacturers have had difficulty building one seamless experience for buyers given the challenge of removing silos in backend systems. This prevents them from sharing data and analytics between departments, channels and countries. Simultaneously, existing systems can't cope with the new pricing, availability and delivery sequencing implications of bundled offerings.
To capitalise on the opportunity, B2B organisations must create easy-to-use buying experiences with real-time response and intuitive options for recurring orders, online accounts that allow customers to view their order history and status, and which integrate all data points gathered. These must be offered across multiple devices and varying buying platforms.
Finding a system that enables a business to connect their many data points together to deliver an omnichannel and personalised experience is key. Forrester found 60% of B2B companies report buyers spend more overall when they're able to interact across multiple channels.
With Amazon also formally announcing its move into the market there can be no doubts B2B is in for a period of change. In Europe and the USA, Amazon started in the B2C sector and is now actively addressing the requirements of the B2B sector. We can only surmise that it will not be long until B2B becomes one of Amazon's prime focuses in the Australian market as well.
The proliferation of mobile within business also opens up countless opportunities to foster strong and lasting customer relationships. This means being able to build on the traditional relationships that governed the B2B sector and provide that same feeling of true customer experience across a number of touchpoints.
So how can manufacturers get on the front foot?
Finding a way to get a single view of the customer is a critical first step. This means implementing a software platform that allows data to flow seamlessly across the supply chain: from commerce, customer relationship management and manufacturing applications. Building a comprehensive view is important to cross-sell and up-sell, and a necessity for modern business.
It's a challenging process, but addressing this technical challenge now allows manufacturers to ensure the system is working for them rather than chasing their tail to get their affairs in order before it's too late. This means communicating the benefits of e-commerce within organisations to take full advantage of the inevitable market conditions coming their way.
Stuart O'Neill is Head of Business at SAP Hybris Australia and New Zealand.
SAP Hybris
02 9935 4513
www.hybris.com