WHY AREN'T MORE WOMEN WORKING IN I.T.?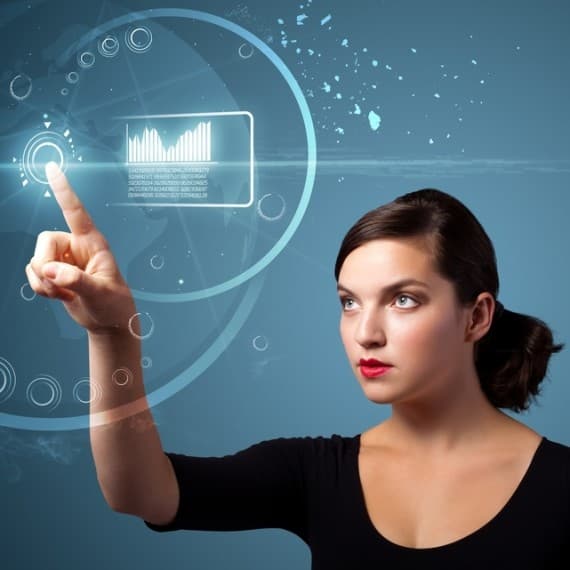 Australia's information technology sector boasts few female leaders, but hopefully this situation is about to change.
Companies such as Westpac and Dell offer scholarships to encourage more female secondary school graduates to aim for a career in IT.
Industry-driven groups such as Go Girl, Go for IT organise career events for secondary school girls, while groups such as the Tech Girls Movement try to capture girls' attention at an even earlier age.
Through the Tech Girls are Superheroes series of books for primary and secondary girls, the Tech Girls Movement aims to promote positive role models in the IT industry.
Females in Information Technology and Telecommunications (FITT) committee of management member Cat Walkerden says more is being done within the industry to change traditional stereotypes.
"I don't know what the scientific or psychological reasons are, but guys tend to gravitate towards more technical positions and women towards humanitarian professions," she says.
"When I joined the industry 15 years ago, it was all about mainframes and servers. But five or six years ago, the industry became cool.
"Whereas the archetypal IT worker was once a boring middle-aged man, the workforce is now much more diverse."
Women represented just 28 per cent, or 169,500, of Australia's information and communication technology workforce in 2013, according to statistics from the Australian Computer Society.
It's a sharp increase from 2012 when women accounted for just 19.73 per cent or 91,000 of all ICT workers.
Women working in the "nerd" world are well aware they are outnumbered by their male counterparts, Walkerden says.
"The handful of women who graduate from IT courses find themselves in a male-dominated workforce and that's why organisations like FITT exist – to shed light on the industry and provide mentors," she says.
A survey by FITT, which represents 4000 women in the industry, found 60 per cent believe the sector is too male dominated.
Despite what Walkerden describes as an emergence of IT female role models including Yahoo chief executive and president Marissa Mayer and Facebook chief operating officer Sheryl Sandberg, a further 56 per cent of respondents say there is a lack of female role models in the industry.
Women hold only 15.8 per cent of all IT board positions and a quarter of all Australian boards do not have a female member, the survey found.
In an effort to balance the scales, big-name IT companies including Apple, Twitter, Facebook and Google have released their gender demographics. The statistics paint a stark picture of the IT gender gap – women make up just 30 per cent of staff at Apple, Twitter and Google and 31 per cent at Facebook.
Australian digital goods company Envato has followed the US trend by revealing its gender figures, which show women account for 29 per cent of its total 140-member staff and just 7 per cent of its technical staff.
Chief executive Collis Ta'eed says the data is not flattering, but it was important to make it public.
"IT is one of the last big bastions of gender inequality, he says.
"We saw this as a way of encouraging debate. One of our values is transparency and even through the numbers are not great, this is something we're aware of and are working on internally."
Gender diversity is not a quick fix, but Ta'eed is confident more women will find a career in computers appealing.
"I'm pretty optimistic in 10 to 20 years it will be a non-issue," he says.