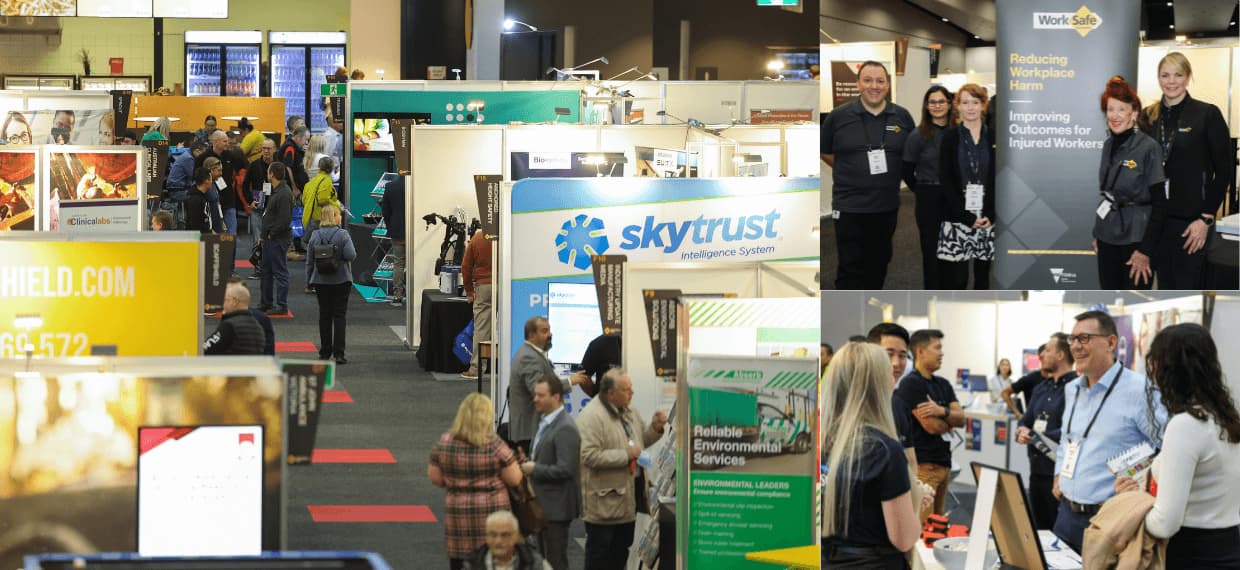 Industry out in force for the Workplace Health & Safety Show Melbourne 
More than 2,000 health and safety decision makers from multiple sectors across Australia converged on the Melbourne Convention and Exhibition Centre on 25-26 May for the Workplace Health & Safety Show, a live, interactive, two-way learning experience spanning two action packed days and showcasing the cutting edge technology, ideas and practices of the safety world.
After a tumultuous two years, Australasia's only workplace health and safety event pulled together a show flooded with opportunities, trailblazing ideas and an interactive space for professionals to hear from industry leaders on how to best foster healthy and safe work environments. 
The WorkSafe Victoria team confirmed "WorkSafe were thrilled to be a part of this event. We have had people coming through our stand all day, and they are high quality decision makers. The event benefits everyone who walks through the door because they can talk to our inspectors, our staff and all of the other industry professionals here."
Ian from neXtrack says "We were impressed with the quality of attendees. They were mainly from the market and business size we wanted to focus on."
International Exhibition and Conference Group CEO, Marie Kinsella said "Victoria is a hub for industry in Australia, and this trend shows no sign of slowing down. Therefore, safety must be a priority for businesses to keep informed within a constantly changing and evolving industry." 
One aspect that makes the Workplace Health & Safety Show stand out from the rest is the opportunity to hear from industry leaders in a more personalized and interactive environment via a free education series. The thought-provoking talks and interactive forums, led by the industry's finest, shed light on everything from workplace mental health, changing safety regulations and helpful processes for managing a range of workplace safety issues.
Hundreds of visitors attended every session starting with Paul Guerra from VCCI opening the Show, followed by WorkSafe Victoria's WorkWell team. It was standing room only throughout the day. While many visitors were engaged in the free seminars, others were testing out all kinds of new and exciting products and services from over 100 leading brands on the Show floor. The event brought together the biggest innovators in safety technology. "This year's show featured cutting edge technologies revolutionizing how we monitor, avoid, report and assess safety risks," said Kinsella.
Kinsella also highlighted the golden opportunity that the Workplace Health & Safety Show offers for exhibitors and OH&S professionals alike. "We've had some incredibly positive feedback from attendees to the show this year. It's our first show back since the pandemic started and the great feedback we've had just shows how needed the event is."
Industry Update Media exhibited at the WHHS and found it to be the best show in many years. Publisher Scott Filby said, "The show was an outstanding success and it looked fresh and vibrant. Absolutely everyone was so happy to be out and about again, which added life to the event."
The next Workplace Health & Safety Show will take place at the Sydney Showground, Homebush on Tuesday 20 and Wednesday 21 September 2022. See https://www.whsshow.com.au/