A WH&S MESSAGE CLOSE TO HOME
24-11-2016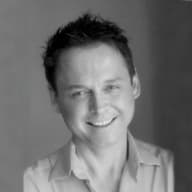 In deciding that Industry Update should address some of the big workplace health and safety issues that affect both the manufacturing industry and other organisations alike, I was aware that our message would be moving rather close to home.
So in preparing our special feature on workplace mental health this month, it has been easy to empathise with the individuals we have interviewed and to appreciate what a difficult task they have accomplished in establishing mentally healthy workplaces.
The onus on those in management roles to open their doors to employees with issues of any kind is common across all organisations, whether they be multinational manufacturers, regional distributors, or small-scale publishing houses.
However, one of the most important things for any manager to appreciate is that he or she is not expected to solve employee mental health problems. After all, if an employee broke an arm or leg at work, their supervisor wouldn't be expected to set it. Rather, the role of the manager is to be available to discuss the problem and to provide access to the correct professional help.
The journey to a robust, mentally healthy workplace can be a difficult one. But with suitable policies in place, it can be a rewarding one.
Another similar (and sometimes allied) area that needs to be addressed is the consumption of alcohol and narcotics. And here, there has been a cultural sea change in recent years.
The alcohol-fuelled hospitality of the 1980's and 1990's was not unique to the business publishing sector. However, it was unusual for any for business deal to be concluded without some form of social "lubrication". And for the workforce, a few beers on the shop floor of a Friday afternoon were not uncommon.
Our attitudes have changed, and workplace health and safety policies dictate that the prime responsibility is to the safety of all employees. And today that safety extends beyond physical harm and into the realm of mental wellbeing.
On that note, it just remains for me to extend the compliments of the season to all our readers, and to wish you all a prosperous 2017.
"For today in the city of David there has been born for you a Saviour, who is Christ the Lord."
Luke 2:11