Published 06-04-2021
| Article appears in April 2021 Issue
Who says lighting has to be an either/or decision?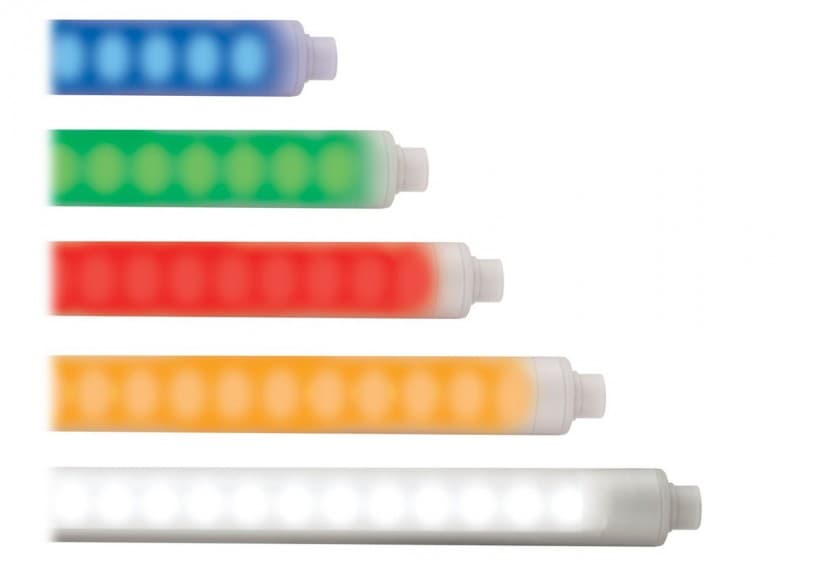 Industrial lighting has traditionally been categorised as being intended for either illumination or indication. But what if your lighting could be dual purpose?
For example, Banner EZ-STATUS products use both white and coloured LEDs that can be programmed to represent a machine's status. 
Users are constantly looking for ways to enhance the efficiency, functionality, and visual appeal of their machinery and installing lights that perform both illumination and indication functions can enable faster responses to status changes, improve ergonomics by limiting wasted movement and significantly reduce the risk of costly mistakes and accidents. 
With profiles that easily fit into the frame of the machine, these devices are protected from damage while still being highly effective.
Suited to small or large machines, in workstations or across the factory floor, Banner's combined illumination and indication devices from Turck provide bright and even machine lighting right where it's needed. 
Operators can effectively monitor machine processes and see clearly during the normal run mode processes like refilling material or completing other manual tasks. By changing colour, the same task lights can immediately let the operator know when attention is required and can help to direct operators to the specific location that requires attention. 
When the operator wants to evaluate the problem, the lighting within the machine can be configured to return to white task lighting at the touch of a button or with the opening of a guard, once again providing clear visibility to the operator.
Spaces where people, forklifts, and other mobile equipment all move around together can be hazardous. In locations where visibility is poor, installing multicolour strip lights above the area can make a significant difference. 
Lights that are constantly on providing general illumination are easily configured to turn red when a forklift or AGV is approaching, warning pedestrians and other mobile equipment operators that a vehicle is in the vicinity. 
Visually controlled intersections are a simple and effective way to improve traffic flow, streamlining the movement of people and mobile equipment in shared spaces.
Tower lights are most effective when the operator is looking in the general direction of the indicator. Audible tower light segments can help get the operator's attention if they are looking away, but in noisy factory environments they can sometimes be lost. 
If an operator is concentrating on another task, they may not see or hear an alert right away, slowing their response time and increasing the risk of major problems.
With multicolour task lighting, because the light functions as a typical task light during normal operation and then turns bright red when an alarm occurs, it is almost impossible for an operator to miss the alarm, even when they are looking down or distracted.
Banner EZ-STATUS lighting units are available in a wide variety of different models and lengths. There are two, three or five colour models with special features including shatterproof, heavy duty, cascadable, IP69K, cylindrical, segmented, extra bright, compact, low profile, low power consumption, lensed, clear and diffuse. Optional brackets and clips are available for easy installation and repositioning.
LED lighting technology saves energy and minimises replacement costs. It draws less current than other lights and offers stability when there are line voltage fluctuations.
Dual-colour EZ-STATUS lighting from Banner combines all the advantages of LED with the added functionality of illumination and indication within the one light fixture. Installation of combined indication and illumination devices is simple with just one unit and only a few wires to achieve both functions.
Turck 
1300 132566