WHO SAYS DUST CONTROLLERS NEED TO BE BIG AND BULKY?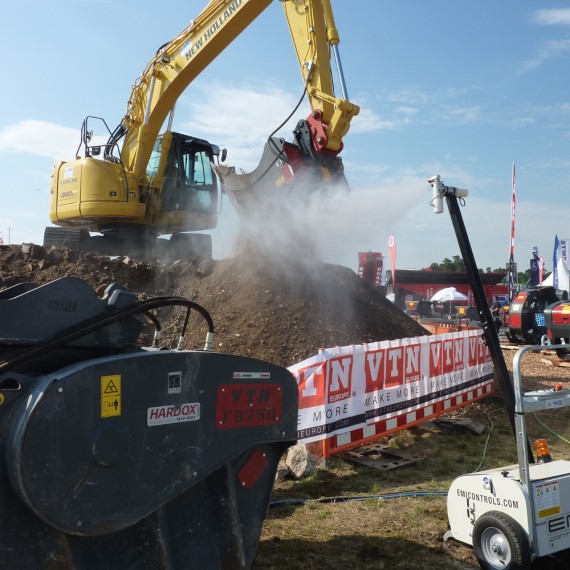 The mention of large dust suppressing equipment brings to mind images of bulky, turbine-operated Dust Cannons.  These large dust controllers can be too powerful for use on close-range targets or when being operated indoors.  Recognising the need for a more compact dust controller, Tecpro Australia has a unique solution - a dust suppressing lance.
The L3 Fogging Lance is the first dust-controlling fogging lance on the market. It is designed for businesses requiring close range or indoor dust suppression such as the recycling, construction, material handling, crushing and demolition industry.
Unlike conventional dust controllers, the L3 uses a spray nozzle rather than a cannon mechanism for spraying water. This makes it more compact and easier to move around. The absence of a turbine means the L3 produces virtually no air turbulence, allowing the Lance to get closer to the dust source without the concern of blowing the dust and materials around.
The spray head on the L3 Lance is flexible as it can be adjusted to accquire the desired angle and tilt using local or remote control access. The L3 Fogging Lance provides a choice of spray actions across various throwing distances, based on the requirements of each application.
The unique design and engineering of the L3 Fogging Lance provides powerful performance using low water volumes and with low energy consumption.
Its compact size, spray flexibility and the lack of a turbine makes it the perfect choice for close-range applications. The L3 Lance is extremely user-friendly and suitable for indoor as well as outdoor applications. 
Tecpro
1800 TECPRO