WHITE HOUSE QUALITY SEALS COME TO AUSTRALIA
22-06-2017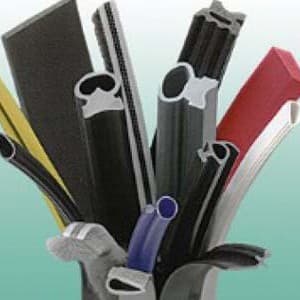 Allegion has released the Zero brand of door seals into the Australian market.
A global leader in the manufacture of door seals, gaskets, threshold plates, and a host of complementary and ancillary items, Zero specialises in high quality purpose built products designed to fulfil end user requirements and meet the highest industry standards for door and window gasketing.
Based on its extensive experience in engineering solutions for demanding door and window hardware applications, Zero offers a broad range of performance based systems that are perfect for specific applications to block air, light, water, fire, smoke and sound.
Established in the USA in 1924, Zero International began operations with the manufacture of window screens to fight the spread of mosquito borne diseases in New York City. Zero diversified into door seals in the late 1970s when it saw opportunities to expand into other door related products.
Having designed and manufactured window seals, door seals, and other sealing systems for more than four decades, Zero International sets the industry standards worldwide for its acoustic 'soundtrap' solutions, which achieve the highest Sound Transmission Class (STC) ratings in the industry.
As a worldwide industry leader, Zero monitors the fast-evolving noise standards as they are incorporated into local building codes. The company continues to partner with door manufacturers worldwide to develop acoustic assemblies that are tested as a unit for seamless performance as well as to meet the evolving standards in different market segments.
Zero's seal solutions have been installed in diverse applications from broadcasting and performance venues, to schools, healthcare facilities, and hospitality.
Some of the projects that have used Zero products include The White House (Washington DC), the US Department of Defense Pentagon Building (Washington DC), and CNN, BBC, and ABC studios around the world.
In April 2015 Zero became a fully owned subsidiary of Allegion.
Allegion
www.architectureanddesign.com.au