WHILE THE CITY SLEEPS
13-09-2016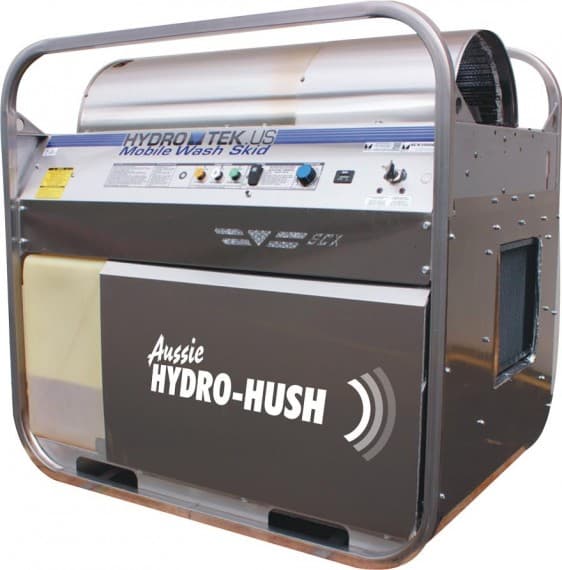 A revolutionary new high pressure steam cleaner has been released as a joint effort from Australian Pump Industries and Hydrotek: the SCX Hydro 'Hush'.
Built by Hydrotek, with a hefty contribution from API engineers, the new machine is designed for high pressure cleaning in dense urban spaces.
The new Hush Series offers 4,000 psi of pressure, 121 degree steam, and an incredibly low 74 dBA at just 7 metres.
The kit includes a heavy duty Bertolini triplex pump that allows the Hush series to deliver a strong 20 lpm flow with the aforementioned 4,000 psi, all augmented by Hydrotek's unique diesel-powered high pressure boiler system.
The series is powered by a 3-cylinder Kubota water cooled diesel engine that develops 14.1/2 kilowatts at 3200 rpm.
The key feature of the unit is the noise reduction, however. This amazing reduction is achieved b a combination of multiple components; a custom-designed muffler that goes on the engine exhaust, a 3-piece stainless steel panel kit that completely encloses the mechanics of the machine, and a complete coverage of high-density insulation that encloses the entire unit.
Join contractors, government departments, and even the Army, by showing your interest in the 'Hush' silenced steam cleaner, and visiting www.aussiepumps.com.au.