WHICH WEIGHING SOLUTION DO I NEED WHEN IT COMES TO MINING?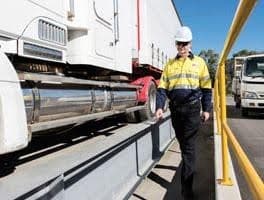 Falling commodity prices and challenging market conditions have heightened the mining industry's focus on reducing operating costs and improving productivity levels, so it's vital that their equipment and their systems support and add value to their efforts.
Weighing equipment for the mining industry is no exception, and this is because accurate and precise weight data are crucial to their day-to-day operations throughout all stages of the process, from exploration through to waste and rehabilitation.  
So when it comes to the question: 'Which weighing system do I need when it comes to mining?', the answer is that you need weighing equipment that delivers consistently accurate measurements, that enables your operation to speed up the process of load management, accelerate throughputs and improve your efficiencies. 
There are a number of weighing solutions that meet the needs of the mining industry which have been specifically designed to withstand the often rugged and extreme conditions of many mine sites as well as cope with the vast distances involved in some mining operations.
Here are some of the most common weighing systems used in the mining industry and some of the advantages they offer:
High capacity weighbridges (can cope with large volumes of material)
Dynamic, weighing in-motion weighbridges (eliminates delays, makes the weighing process more efficient, accelerates throughputs, prevents overloading and underloading of haul trucks and other vehicles)
Belt weighers (Useful for stockpiling and stock management)
Onboard truck scales (can provide accurate bucket-by-bucket payload information thereby optimising the loading of haul trucks in real time and speeding up the load management process, enabling optimum payload weight every time)
Technological advancements have also been made in the software which supports the weighing equipment - and there are solutions to suit any mining application, from entry level packages for small sites to professional weighbridge software that can be highly customised and seamlessly integrated with the organisation's own reporting systems.  Wireless weighing solutions are also available for those mines whose operations span vast distances.
The ability to produce real-time weighing data is an extremely valuable function for many mining companies because it opens up opportunities for them to better manage their operations, boost productivity and reduce their operating costs.
As with any capital investment, it's always best to seek professional advice before making any commitment - and when it comes to weighing systems for the mining (or any other industry), AccuWeigh are the experts to contact.
They're Australia's largest supplier of weighbridges, weighin scales and product inspection equipment and their products and solutions are backed by highly trained and experienced service teams. For a tailor-made weighing solution for your mining operation, visit their website, to find out which of their eight national branches is closest to you.
AccuWeigh
1800 802 299