WHICH FORKLIFT SHOULD I CHOOSE FOR MY WAREHOUSE?
25-07-2015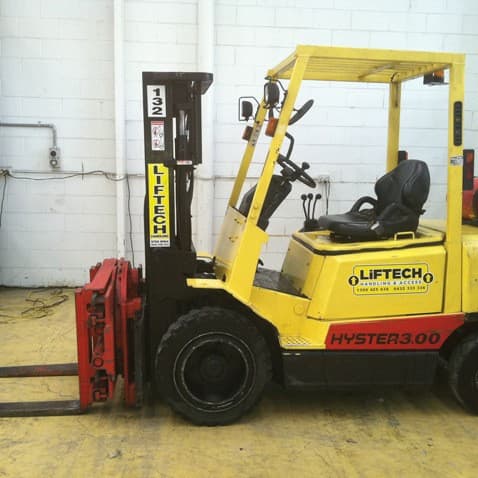 There are used forklifts for sale for every application – indoor and outdoor use, flat surfaces, rough terrain, the list goes on.
One of the most common places to find a forklift is in a warehouse.
But how do you choose the most suitable model for your particular application?
There are seven classes of forklifts currently available.
The most suitable for warehouse use are found in the first four of these classes.
The final three classes are often reserved for use outdoors or on rough terrain.
·       Class One – This class can be broken down into four subcategories or lift codes, known as one, four, five and six. The operator is required to stand up in a lift code one machine, whilst codes four through six allows them to sit down. Lift code four machines for three wheels, lift code five has cushion tyres and lift code six has pneumatic tyres.
·       Class Two – This class is also referred to as being 'narrow aisle' forklifts, as they are designed to be used in tight spaces. The operator is required to stand up, which makes these machines ideal for spaces that are too small for a sit down one.
·       Class Three – This class is also referred to as electrical hand trucks and is also designed for use in tighter spaces. The operator is required to either stand up or walk behind these machines, depending on the model. They are used to lift pallets quite high off the ground.
·       Class Four – This class resembles the standard forklift but operates via internal combustion power instead of electric propulsion. Whilst these machines can be used indoors, they are better suited to open air warehouses, as this helps to dissipate the fumes.
If you are looking for a used forklift for sale that can be used in a warehouse, you should definitely consider an electric one, as this will ensure that toxic fumes are not released.
These types of forklifts are also environmentally friendly, they cut down on noise pollution and they cost less to run than other types.
Liftech Handling & Access is offering all type of forklifts hire and access equipments since 1990 and presently based in central Dandenong and servicing all areas of greater Melbourne & country Victoria.
You should carefully consider your options before making a final decision.