WHEN YOU HAVE MORE TO DO THAN GREASE...
21-07-2017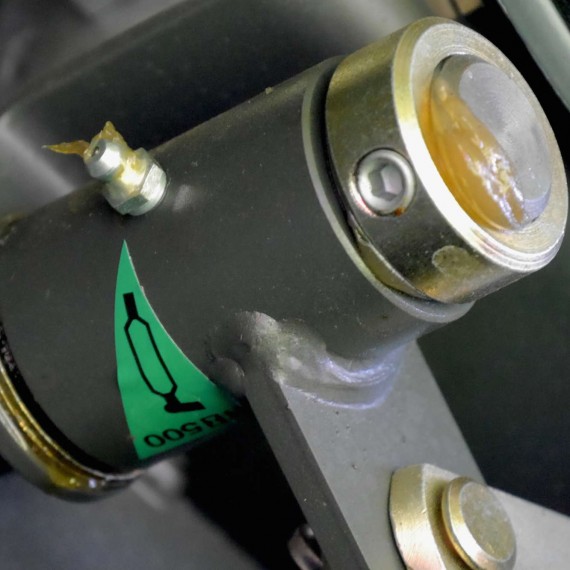 Never underestimate the labour time spent on greasing bushings, says Vesconite Bearings technical consultant Eddie Swanepoel.
Although some greasing globally is automated, much relubrication is still performed by hand using a grease gun. This means that the time spent greasing one grease point totals between three and five minutes for the staff member involved, be they a lube technician, a maintenance engineer or the equipment operator.
This may not seem like a large amount of time, but consider that the average machine might have 20 grease points; a typical excavator with a 1.4t bucket has 18 greasing points; a typical 213hp fly-wheel grader has 25 points; a typical 31t truck has 22 points; and a typical 7,7t bucket loader has 20 points. The time spent on greasing adds up quickly to between an hour to over an hour and a half for greasing one machine.
Still not convinced that greasing is time consuming?
Consider that, while some grease points need to be greased weekly or monthly, some grease points might have to be greased once a day, seven days a week. For equipment requiring high-frequency greasing, the time commitment for lubrication could add up to seven to ten and a half hours a week.
In addition, depending on the size of the plant or the size of the fleet, total numbers of grease points may increase dramatically, adding to an already substantial lubrication labour burden.
With maintenance requirements already considerable, it may be worth switching to maintenance-free, oil-free, dry-running, corrosion-resistant polymer bushings, also known as plain bearings.
The time spent greasing could be more profitably used elsewhere.
Vesco Plastics Australia
03 9796 4098
www.vesco.com.au