When smart choices lead to healthy finances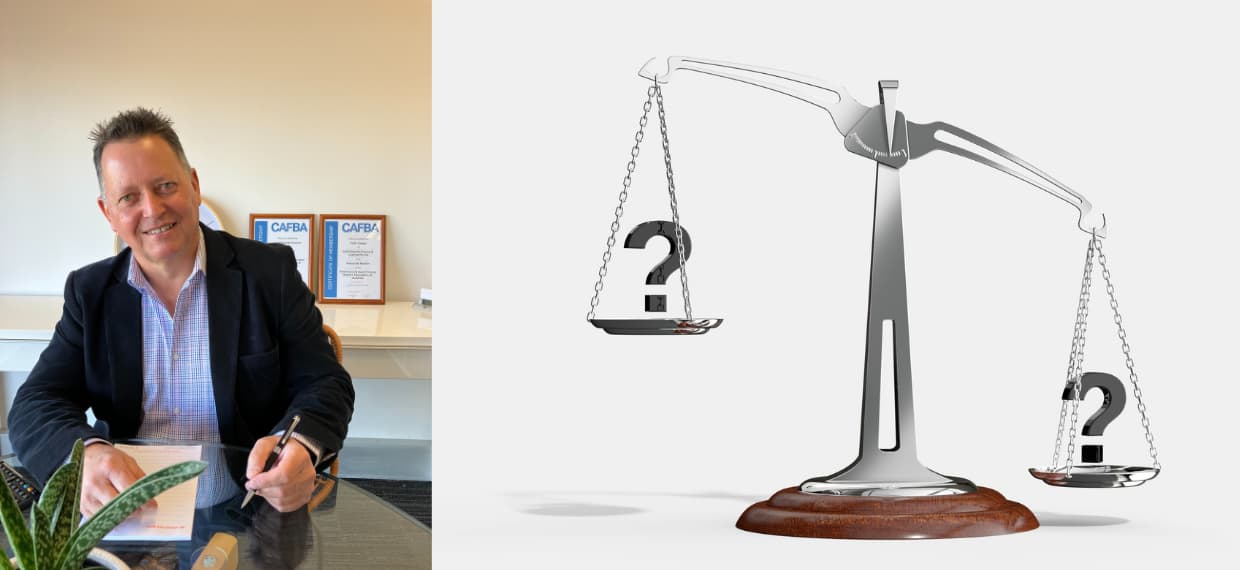 With a new Federal Government, the end of the financial year looming, a changing economy and rising interest rates, we look at the implications, how to hedge for the future and the various ways to get finance for your business in the best way possible.
The Labor Government has an electoral platform of National Reconstruction and Made in Australia, promising to create a $15 billion fund to provide loans, guarantees and equity for the advancement of sovereign capability and regional development. Both major parties committed to ensuring national security, with less reliance upon overseas manufacturers for critical goods – a lesson learnt from the recent global pandemic, which exposed many shortcomings of the retreat of manufacturing in Australia.
Although the incoming government has committed to a Budget in October, the current policies encouraging upgrade and replacement of business assets remain in place until 30 June 2023. This leaves only one month to gain advantage this financial year by replacing, upgrading and improving equipment, vehicles and machinery. By writing off the whole outlay as a tax deduction on 30 June – if it results in a tax loss – get a refund of taxes paid in previous years.
Throughout June, the purchase of business assets (new or used, up to $5B) results in an immediate deduction of 100% write off. Known as 'Temporary full expensing', this incentive is available on an unlimited number of purchases.
Losses in the 2022 year can be offset against tax previously paid – creating a cash refund, or 'Loss carryback'.
Financing the purchase of equipment smooths cash flow. Doing it now also guarantees a fixed rate, timed to perfection prior to expected further interest rate rises.
As we have seen, rates began to rise already several months ago in response to money markets' expectations for the future, something which often occurs long before central banks increase official rates.
To date, the rises have been modest, and it is anyone's guess how much they will continue to increase. You can, however, add certainty by financing your purchases now. Experience has shown that financiers often compete for business in the period leading to the end of the financial year. Equipment finance agreements almost always carry a fixed rate, giving certainty of cost and cashflow. Although variable rates can be obtaine, they are rare and usually for longer terms then 5 years.
As an example, we usually use the best rate for cars and trucks. At the time of writing, the best rate on offer stood at about 5.75%.
Many businesses need a broad variety of insurances, often expensive and ill timed, resulting in mayhem when premiums fall due. 
Insurance premium funding can be an inexpensive way of smoothing cashflow across the year. Different classes of insurance and policies can be added together and sourced from a variety of insurers or brokers as per customer's choice, with the total amount spread over 6-10 months. The interest rate is low, with usually only a small setup fee and in most cases no requirement for director guarantees.
Through this method, you can add Workers Compensation, Business Interruption, premises, contents and motor vehicle policies together, finance them with one monthly payment and employ your capital for better use elsewhere. 
Applying for finance has recently become somewhat simpler.
Previously, it was necessary to have up to date financial reports and tax returns to make a finance application. Things, however, have changed a great deal.
The clash of technology and decreased reliance on human input has revolutionised equipment finance in many ways, including the decision-making process. There is a vast array of information available for credit reporting, making lenders adopt a 'one size fits all' approach within parameters:
Length of GST registration (usually ranging between 2 and 5 years
Home ownership or a 20% deposit
A defined range of goods (motor vehicles, yellow goods, construction site equipment, etc.)
Although this has made a large difference to the way in which finance applications are made, it comes with pros and cons.
On the positive side, we have the speed and efficiency of settlement for those who tick all the boxes. On the negative, we have those who fall outside the criteria.
The reason for a knock back could be that business ownership has changed, the goods being purchased do not fit the matrix, or even that there may have been a small telephone bill overlooked several years ago, which has made its way into a credit report.
Happily, there is a wide and ever-increasing number of lenders who are constantly looking for niches – older equipment, specialised industries, even new business start-ups. 
To gain the best form your finances, source competitive rates for equipment finance by consulting an experienced industry professional, ask many questions and shop around.