When respirators can let you down
18-10-2013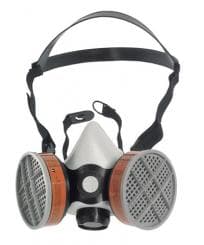 Workers involved in "fracking" are being exposed to levels of carcinogenic silica up to 10 times the US recommended limit, a study has found.
The US study of worker exposures during hydraulic fracturing (fracking) operations found that the most commonly used type of respirator, the half-mask air-purifying respirator, might not provide enough protection for workers. 
Fracking, or hydraulic fracturing, is the process of extracting natural gas from shale rock layers deep within the earth.
US researchers examined worker exposure to crystalline silica during directional drilling and fracking operations, a process to access oil or gas captured in rock.
"Certain work in this industry requires employees to be in areas where respirable silica levels may exceed defined occupational exposure limits like the OSHA Permissible Exposure Limit or the NIOSH Recommended Exposure Limits [RELs]," said researcher Michael Breitenstein. "Our study found in some cases, full shift personal breathing zone exposures exceeded 10 times the REL."
Co-author Eric J Esswein added: "Although half-mask, air-purifying respirators are most commonly used at hydraulic fracturing sites, due to the magnitude of the silica concentrations measured, half-masks might not be sufficiently protective. In some cases, silica concentrations exceeded the maximum use concentration for that type of respirator."