WHEN PLASTIC STARTS TO KILL OFF THE MARINE LIFE, WHAT WILL YOU DO?
21-06-2016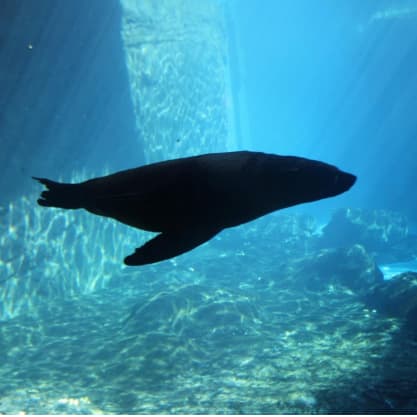 Some things are so small they usually go unnoticed, and in many cases that is the case, until to many go unnoticed and they turn into a much larger problem. In this case: plastic resin pellets.
Something that might ring a bell for many in the plastic industry plastic resin pellets are small granules that are cylinder or disk shaped with a diameter of a few mm. These pellets are used by manufacturing companies, where they re-melt and mold them into new shapes. Everything from milk bottles to industrial plastic parts are made using these little pellets.
Each year an enormous amount are made and shipped out worldwide. A large portion of these pellets are not making it to the factory, or into milk bottles, but are rather being lost from the cargo being directly deposited into the ocean, or find their way down drains if there is a spillage at the factory or during road transport.
Heidi Taylor, the CEO of a non for profit organization Tangaroa Blue has been just one of the many groups that has taken the issue of plastic resin pellets and brought it to the public's attention. By brining "Operation Clean Sweep" to Australian shores Taylor has begun a project in close collaboration with the Victorian government to help mitigate these issues.
"I felt compelled to do something about it, when you're swimming around in the ocean and you see animals that are being impacted by the rubbish that humans are making, and I can't do anything about it, that was something that I felt very passionately about."  She said.
A report by the Tangaroa Blue Foundation first detected plastic resin pellets while conducting a survey of small plastic fragments at Quarry Bay in early 2007, and since then, the group has taken to the manufacturing industry to help solve this issue.
"Because they can float around you can find them [resin] everywhere, we've found them in enormous number at the tip of Cape York, where there is no manufacturing going on what so ever. There are areas that we find them, like the South west of Western Australia, they wash up there during winter and that has to do with predominant currents and winds, so you will find them in about 80% of beaches that we've looked at." Taylor said.
"If you go to any of the beaches in the St. Kilda area, you'll find them everywhere."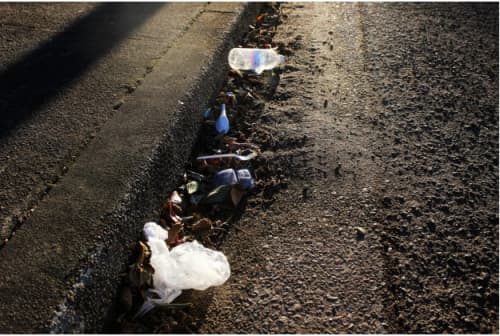 These plastic resin pellets then begin to circulate in the ocean and can be found on beaches all over the world. A recent report has shown that more than a quarter of fish in markets in Indonesia and California contain plastic particles.
Foundations such as Tangaroa Blue, have focused on both clean up and curtailing the issue. Taylor holds a number of workshops all across Australia as well as facilitating a number of clean ups and research projects to gather information and act on it.
"We look at what we're finding on the beaches and we try and track the debris back to the source and then we see if we can find practical ways that we can find practical ways to prevent that pollution from happening in the first place. And what we were finding is, that in pretty significant numbers in certain areas, it was plastic resin pellets." Taylor said.
According to Taylor, the pellets they have found contribute to the contamination of Australian marine life and environment.
"We know that they're adding to that micro-plastic load in the environment. That's causing concern because they're dissolving toxins while they're in the water. So anything that is eating them is actually getting more toxins in their body as well, and the issue with that is, the fish that we eat are ingesting these things too. So in the long run, our sea food diets may be a little more restrictive." She said.
The solution then lies with the manufacturing industry to take advantage of the services provided by Tangaroa Blue, and ensure that there is no plastic leakage.
According to Taylor there are a lot of factories that have been able to pull off zero pellet loss, and it's not a matter of retrofitting any existing technology, but a matter of taking a bit more care in transport and handling of these little plastic resin pellets.