Published 27-04-2021
| Article appears in April 2021 Issue
When people deal with us, they come back for more - Nilian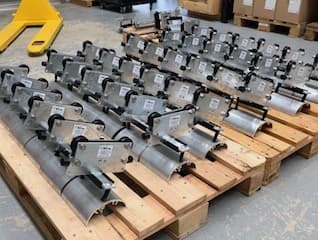 Since spotting a gap in the market last year, Victoria-based Nilian has grown from strength to strength. Born as the exclusive distributor of German brand Vahle in Australia and New Zealand, before expanding to include products from Brevetti Stendalto (Italy), Metavulk (Hungary) and Gain Electronic Co (the Saga brand from Taiwan)  
Director Jose Carapeto, who also goes by the titles of sales manager, storeman, purchasing officer and MD, says customers come to him to draw on his 20 years' experience in the industry and his expertise in applying the correct product for any application.
"The Vahle and Brevetti brands are predominantly aimed at providing power and data to moving machines whereas Metavulk is literally rubber and polyurethane buffers for impact protection, and the Saga brand is all about radio controls, predominantly suited for the crane industry," he says.
Jose told Industry Update that there are currently three major global players who supply products and solutions to provide power and data to moving machines. "I noticed that Vahle had an excellent product offering but weren't as well represented in Australia as the others. I spoke to Vahle and I said there's market share available here and you're missing out on it. I can get it for you."
Vahle products account for the largest portion of Nilian's turnover and Jose is grateful to Vahle for giving him the start required to get Nilian off the ground.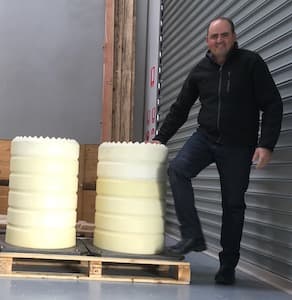 Jose says Nilian is fortunate to have so many customers, spanning so many industries and applications, including mining, ports, intralogistics, automotive, cranes, steel, and amusements, such as observation wheels.
As a sole trader he is able to provide a high level of personal service and, in the case of Vahle, has the backing of a team of engineers from a 109-year-old company. 
His passion is serving the customer, offering an exciting range of products and helping people find solutions to their problems.
Jose says business has been great, which he attributes to the fact that Nilian has disrupted the market, giving it more options.
One side of the business is stocking and supplying spare parts for imported equipment and the other side is trying to get new business through OEMs.
Jose points out that "when people deal with us, they come back for more".
He says he loves the variety of his job. For example: "One day I was crawling all over a container crane at Port Botany, the next day I was in the North Head sewage treatment plant, and the next I was at the Capitol theatre working with the cable reelers to supply power to the lights for Aladdin, the musical."
Next steps for Jose are moving into new premises, implementing new back-office software, upping his marketing and employing a sales and store person. 
"I feel I could do a lot more if I could just duplicate myself," he said.