WHEN IT COMES TO MANUFACTURING, CHINA STILL HOLDS THE ACES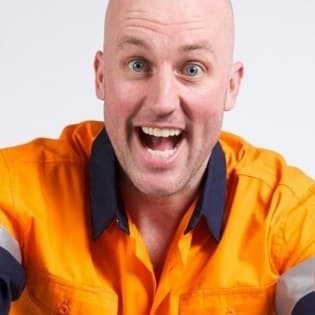 The rising cost of wages in China has prompted many Australian companies to look for cheaper options when it comes to manufacturing.
There's now a strong trend to move manufacturing operations to countries like Bangladesh, Vietnam, Indonesia and Cambodia, which offer even lower labour costs.
But Brett Birkill, a successful Australian supplier of workwear, warns companies to "think twice" before moving their operations out of China.
"The rising costs of wages in China might make such a move seem enticing, but this may be a false economy," he says.
His company, Prime Mover Workwear has been manufacturing work wear and hi-vis gear in China for ten years. And they're not planning to move operations any time soon.
"These other cheaper countries don't have the infrastructure that exists in China, he says. "The infrastructure (in China) has taken decades to establish."
Mr Birkill says workers across all of Asia are starting to demand better wages and working conditions.
"So the cost of producing in Bangladesh, Vietnam, Indonesia and Cambodia is likely to increase soon too, he says. "Savings may be short lived."
Mr Birkill says a good existing supplier relationship in China is of great value – even if the cost of product increases.
"They know your product and they understand the quality control, he says. "And they know how to work with your timing constraints."
Other benefits include:
·       Good management systems
·       Good lines of communication
·       Better conditions for workers (crackdown on under age labour)
Also, the Chinese are likely to produce with fewer errors as they have more experience, he says. 
Mr Birkill admits China once had a poor reputation when it comes to quality.
"Anything Made in China was expected to fall apart – it didn't matter what it was.
"But it taken China 10 to 20 years to better understand their markets, and Australia is one of those markets.
"The quality has improved significantly … we seldom have any issues in China and the return rate is miniscule."
China also offers political stability, says Mr Birkill.
"Consider the political situation in other countries. Is it stable? Is it corrupt?" he asks.
Mr Birkill says before taking your business to other emerging Asian countries, Australian companies should first consider moving to smaller, regional areas of China like Suzhou, just two hours west of Shanghai.
"The wages aren't as high as in Shanghai."
Prime Mover Workwear has its headquarters in Melbourne and distribution centres in Perth, Auckland, Hong Kong and Suzhou, China (which currently employs 200 local workers). 
All of these factors lead Brett Birkill to the conclusion that a move to a cheaper country is a false economy.
"Sure you might save 5 percent in manufacturing costs, but when you consider poor quality, difficult communication and management and lost sales, is it really cheaper?"
Prime Mover Workwear boasts more than 250 products and supplies to mining and manufacturing sectors globally.
Would he consider manufacturing his products in Australia?
"It's just too expensive," he says.