WHEN IT COMES TO COMPRESSED AIR YOU CAN'T AFFORD TO GET IT WRONG
01-11-2015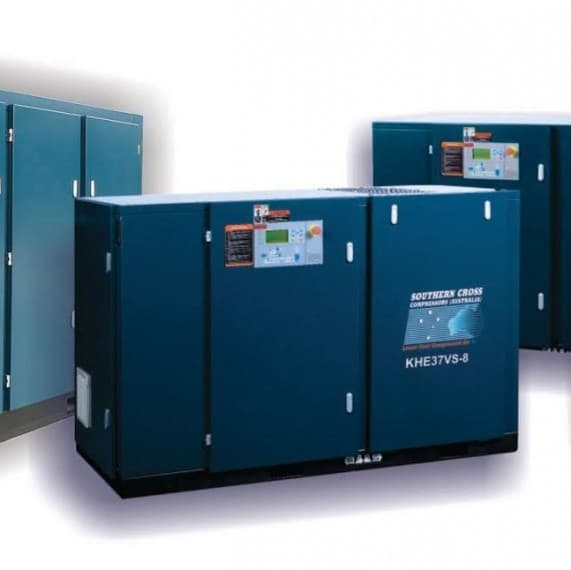 The term one size fits all might apply to many things in business, however compressed air is not one of them.
Every system is different, every company uses compressed air differently and getting the selection and setup wrong will have long term financial implications for your business.  Specialist compressed air company Southern Cross Compressors has highlighted compressed air as an easy target for companies seeking to improve energy efficiency and to reduce costs.
Compressed air can be an expensive energy source, however with the right equipment for the application, the right setup and correct maintenance, running costs can be dramatically lowered.
Variable speed drive compressors for instance can exactly match the output of a varying air demand providing typical energy savings of more than 30 percent compared with on-line/off-line demand compressors. However, with a constant demand, a VSD offers little benefit.
Another critical component in the air system is the air receiver. Undersized, it will cost you in additional energy as well as increased compressor maintenance. An incorrectly sized air dryer or filtration system can result in a higher pressure drop and poor quality air to your process.
With energy costs rising at an alarming rate, getting the equipment selection right is fundamental to reducing power bills. Installing and operating the equipment correctly is fundamental to long term system integrity and reliability.
The experts at Southern Cross Compressors have estimated that typically, 50 percent of energy used in producing compressed air is wasted. 
"One of the key services we offer to clients is a comprehensive program of air audits which consistently realise cost reduction opportunities," says Martin Curd (National Sales Manager).
These audits determine air flow usage profiles highlighting peak and low demand periods, leaks in the reticulation lines and inappropriate uses.
This information then assists in identifying opportunities to make informed choices and make necessary changes to the plant in order to reduce costs.
Mr Curd said many customers get fixated with the capital cost of an air compressor and whilst some will look a little deeper and review service costs, very few understand the long term overall operating costs of compressed air.
"The largest cost is energy and compressed air often represents the highest single energy usage in the plant."
Reducing energy is fundamental to achieving a sustainable competitive advantage.
The approach to lower cost compressed air is sound technical advice addressing selection of the:
Right equipment
Appropriate control method
Correct set pressure
Adequate ventilation and environment
Appropriate ongoing maintenance and
Correctly designed flexible reticulation system free from air leaks.
Get it wrong and it will cost you.
Southern Cross Compressors
Ph: 1300 098 901