WHAT IS MULTI-CHANNEL DIGITAL MARKETING?
01-08-2017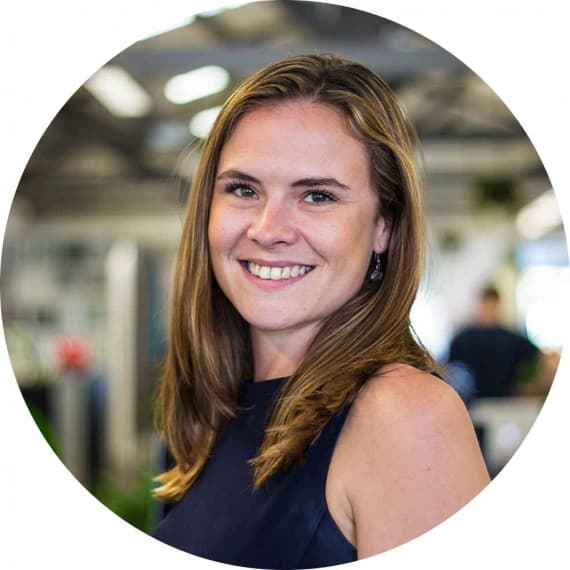 It's no secret that technology has changed the way customers communicate with businesses. With more channels to access than ever before, they now expect all the same information and choices to be available across a variety of platforms. Using one or two channels to reach your clients just isn't enough anymore. But the solution is simple – and it's called multi-channel digital marketing.
In this article, we'll give you a comprehensive overview of what multi-channel digital marketing is, as well as how it can really benefit your business.
So, what is multi-channel marketing?
No doubt you've heard the term by now; it's been making the rounds in the business world of late. But what does it actually mean? Basically, multi-channel marketing refers to the practice of communicating with audiences across many marketing channels – both online and offline – all at the same time. For example, instead of focusing on a sole tactic, such as running a TV ad, marketers are now spreading their efforts across multiple channels simultaneously.
Why is this important? Put simply, the modern customer uses the Internet in many different ways and has the opportunity to engage with your brand's content across a range of platforms. From scrolling through social media and reading blogs, to chatting to staff online, there are more ways than ever to consume information about products and services. Multi-channel marketing is about being where your potential clients are – and delivering the same brand message, no matter what channel you're communicating through.
Which channels perform well for SMEs?
Marketing for SMEs can be hard to get right. Working with smaller budgets means that where you spend your money needs to be tightly controlled and targeted. If you have a product or service that is considered a large price purchase or infrequently sought out, it becomes even trickier to find a cost effective solution with a reasonable cost per acquisition (CPA). This begs the question – which channels perform best in the industry? Here we'll take a closer look at the top four, but if you're interested in finding out about additional channels, you can see a more comprehensive list here.
1. Search engine optimisation
While the digital landscape continues to evolve, SEO remains one of the most important online marketing strategies. It's a relatively small investment and long-term time commitment that helps business of all shapes and sizes rank better in search engine results pages (SERPs). So, what are the benefits of ranking well?
Essentially, strong search positions help businesses generate organic traffic, which is a very cost effective way of building revenue and creating brand awareness. The more visible your website is, the better chance you have of attracting (and converting) buyers.
If you can find someone with the correct expertise, SEO can be managed in house, requiring less work than you might assume. As long as you follow best practices, and use it in combination with other marketing strategies, it's a great way to exponentially grow your business.
2. Content marketing
Content marketing is a powerful lead generation tool. But what does it involve? Simply put, content marketing refers to the creation of valuable, relevant, and consistent content such as blog posts, social media posts, web pages, videos, podcasts and infographics to build brand awareness, generate interest, stimulate discussion, and answer questions about your business. It comes in various shapes and sizes and you can tailor it to suit your customer pain points and be there when they need your business or service.
For SMEs, it's a long-term strategy that can deliver excellent value. In fact, WEBDAM's recent statistics show that B2B marketers who blog consistently generate 67% more leads than those who don't. Plus, if you're in an industry that doesn't usually engage in content marketing, such as manufacturing, then the minute you start producing high-quality content, you'll likely experience higher rankings and more leads due to the limited competition.
3. AdWords/display ads – paying to play
If your business has the budget, AdWords can be a great way to generate leads quickly. Whereas SEO takes time, paid ads allow you to target specific audiences and capture your ideal customer with speed. However, this kind of marketing needs to be done correctly, with the right data and research under your belt, as well as a solid idea of how much money you're willing to spend.
Unless your business has someone in-house who can manage a PPC campaign, it's usually best to hire an outside firm. This means that even though paid advertising can definitely be worth it, it can also be quite expensive, and it doesn't offer a long-term benefit (once you turn the ads off, you'll no longer have that exposure). While it's best used in combination with SEO, paid advertising can be helpful when you're first launching a small business, or when you need quick exposure for a special offer or sale.
4. Email marketing
Once customers and buyers are aware of your business, email marketing is a great way of nurturing and informing them about the benefits of the services and products you offer. If you are selling high-value products, it pays to be aware of the purchasing process and invest in building that relationship with a potential customer. Although there are many innovative ways of reaching potential clients, email is still one of the most direct (and effective) ways of getting specific content across.
Email marketing allows you to build trust with your audience through personalised content, deliver relevant and tailored campaigns, communicate through conversational language, create and coordinate links to your social platforms and website, and ultimately, drive sales.
It's time to get on board
As technology progresses, so too will the way we communicate and consume content. And as the number of channels continues to rise, embracing multi-channel marketing will not only be a good idea for SMEs, but an absolutely crucial necessity.
Over the coming weeks, we'll delve deeper into these digital channels. As we do, think about the kind of pain points your customers experience and how you can communicate solutions through each channel.
Jessica Grassick is an SEO and content marketing professional with 5 years of growth marketing experience. Jess has worked in the materials handling industry before moving across to Web Profits, a premier Google Partner agency and recently awarded Rising Agency of the Year in 2017 by Bing. Jess has first-hand knowledge about the unique challenges for industrial and manufacturing businesses in the digital world. Feel free to connect with Jess on LinkedIn.