Published 24-01-2019
| Article appears in February 2019 Issue
WHAT TO LOOK FOR IN EYE PROTECTION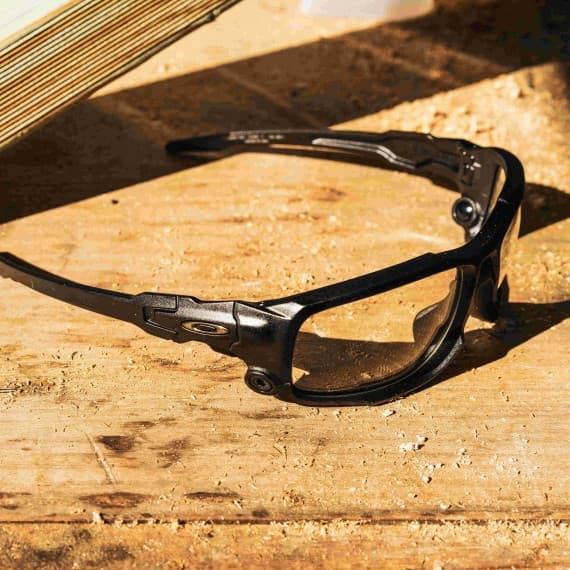 Protective eyewear is an important, yet frequently overlooked issue in Australia, but every year, thousands of people are admitted to the nation's emergency departments with serious eye injuries that can not only threaten their sight but their quality of life.
Such eye injuries are the leading cause of unilateral blindness in Australia and can have severe and lasting consequences for the individual. Sadly, in most cases, these eye injuries could and should have been prevented.
In recent years there has been a significant shift in the nature of eye related injuries. Previously 70% of all eye injuries were work-related and mostly affected manual labourers and miners.
More recently, however, a higher proportion of eye injuries have occurred in the domestic environment or when playing sport. But there is one statistic that remains fairly stable – it is mostly men who are affected by eye injuries, with nine males injured for every one female.
According to Australia- and New Zealand-wide optometrist OPSM, there are a number of factors that need to be taken into account when specifying safety eyewear, and these are common to both plain and prescription lenses. These range from the level of protection afforded, to comfort and even fashion.
It is easy to underestimate the value of comfort and fashion in protective eyewear. However, there is little value in any personal protective equipment that the user doesn't feel "right" wearing as they are less likely to wear the equipment at the times required. This means that protective eyewear has to be properly fitted and the user is at ease with both the feel and look of the eyewear.
In terms of the degree of protection, industrial-grade impact protection is a must for any work that involves flying particles. All frames and lenses must meet the requirements of AS/NZS1337.1 and AS/NZS1337.6.
It might seem obvious to those who require prescription lenses, but the first port of call for anyone requiring protective eyewear should really be a professional optometrist.
OPSM optometrists are highly trained in assessing both the requirements of any given profession as well as in prescribing and fitting protective eyewear to provide the level of protection required. And they can offer a wide range of styles of frames and lenses that users will find both easy to wear and easy on the eye.
Take for example the newly released Oakley Safety range, available for both prescription and non-prescription applications. Designed using military technology, the range provides industrial grade impact protection for the most heavy-duty jobs, with a choice of clear or tinted lenses to cover all environments.
According to OPSM Head of Product, Stewart Walton: "Oakley is known for its quality lens and frames, from the lightweight and durable material used to craft the frames, to the technology implemented in the impact resistant lenses. Designed with military technology, the Oakley Safety range provides comfort, style and protection."
OPSM
opsm.com.au