Published 25-11-2021
| Article appears in February 2022 Issue
What Gave a Renowned Multinational a Competitive Edge?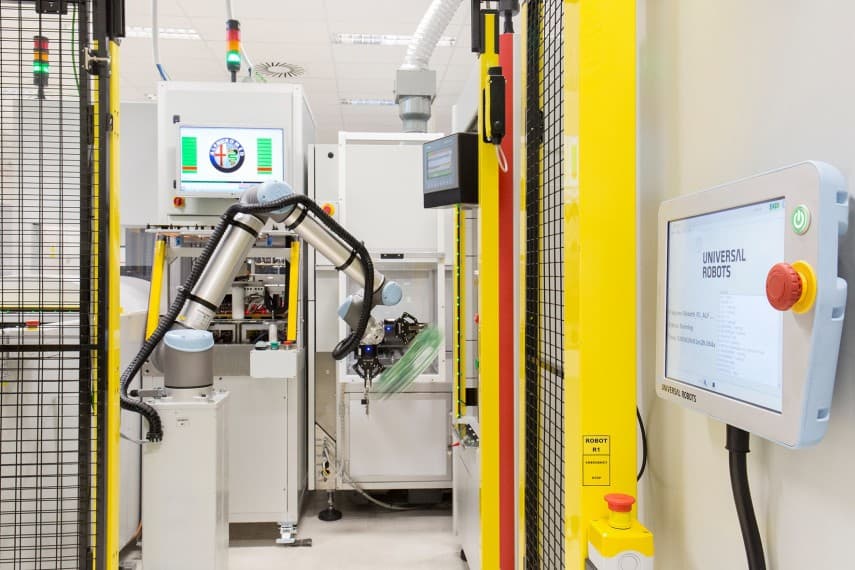 Universal Robots partners with Continental Automotive to improve changeovers
Australia/ New Zealand – Change is never easy, but it is inevitable. For an established company, integrating new technologies into existing systems and processes can prove to be challenging.
As a result, some choose to avoid it and as a result they end up with antiquated systems, excess downtime, reduced quality, and output.
Explains James McKew Regional Director for Universal Robots Asia-Pacific, "Automation is changing at a rapid pace. New robotic capabilities continue to blur the lines between collaborative and industrial robots, but it is certainly an exciting time to integrate automation into your processes"
Collaborative robots (cobots) are designed to work safely alongside humans, and they are ideal for dull, boring, or even dangerous processes.
"When it comes to adopting cobot technologies, the thought of welcoming a new co-worker can be daunting. However, the pros far outweigh the cons and once they have been deployed in the workplace, the results become easily apparent."
Multinational leads the way
One such industry giant leading the way is Continental Automotive. "Continental is a listed German multinational operating in the automotive sector. Internationally, the company has a staff complement of around 230 000 and generates billions in revenue each year" explains McKew.
Understanding the need for advanced automation to keep the brand competitive, Continental (Spain) is the most robotised Spanish manufacturer in the business and was the first pioneer to move towards Industry 4.0 in 2016.
"While this case story dates back a few years, the results continue to impress."
Cyril Hogard, Plant Manager at Continental (Spain) believed that in a competitive industry, the best way to stay ahead was to improve productivity. Thanks to benefits such as fast and easy integration, minimal maintenance and improved productivity, the team was quickly convinced that cobots could be a cornerstone for growth.
Changeovers reduced by 50%
"The company acquired several UR10 cobots (with a 10kg payload) to automate and manufacture the handling of PCB boards, bringing changeover times down by a staggering 50%."
"I immediately saw the advantages of collaborative robots. Easy integration, zero maintenance and higher productivity" Hogard comments.
Changeovers that previously took 40 minutes, now took just 20 minutes. "Automating this particular process was a game changer" explains McKew. "The handling and validating of PCB boards and components during their manufacturing process was a monotonous and repetitive task which required precision and delicacy, it turned out to be the perfect task for a cobot."
For companies considering cobots for similar tasks today, McKew recommends the newly launched UR10e with an increased payload to 12.5kg and a reach of 1300mm.
Speaking to the deployment of cobots in the workplace, McKew adds that Universal Robots was on-hand every step of the way and that despite having no robotic experience prior, the engineer was able to understand the basics and start programming within a matter of weeks.
"Initially, Continental installed two UR10s for loading and unloading PCB boards and for assembly of components. More recently, six UR10 cobots have been installed with three additional UR10 projects underway" says McKew.
McKew highlights several other success indicators as follows:
-Adding value: "The cobot arrival also meant a change in the role of operators who no longer needed to perform menial tasks. They could now concentrate on skilled tasks that contribute to improving production."
-Cost reduction: "Automating the work of moving parts and components around the plant has allowed Continental to reduce operating costs by bringing down changeover times."
-Security: "The team was satisfied with the security measures in place. For example, the operator can enter the cell at any time and the robot stops instantly due to additional sensors that stop when the operator gets close to the cobot." concludes McKew.