WHAT THE FUTURE HOLDS FOR MANUFACTURING SUPPLY CHAINS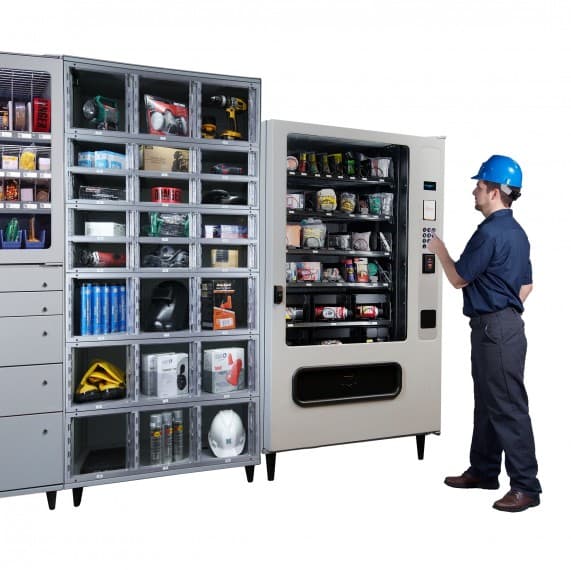 Despite challenging global conditions, the low Australian dollar is bringing investment back to our shores, leading to ongoing growth in the manufacturing sector.
Australian Bureau of Statistics figures show that in the three months to November, advanced manufacturing exports were up 9.3% on the same period in 2014, although it still remains below its peak in 2007 before the global financial crisis.
Australia's manufacturing sector has grown for a seventh consecutive month in January, to mark the longest run of expansion since 2010, according to the Australian Industry Group's Performance of Manufacturing Index.
This trend of growth is exciting for the industry, however provides a challenge of keeping up with demand in business.
Globally, pressures in the manufacturing sector have confronted businesses with the need to streamline their supply chain processes.
The future of supply chain management lies in the rapidly growing industry of supply chain automation, using smart technology to ensure parts and tools are where they need to be, when they need to be – with minimal red tape. This can save businesses vast amounts of money through simple, no-brainer efficiencies – replacing time consuming manual supply chain management processes with automated, cloud based solutions.
CEO of Apex Supply Chain Technologies, Kent Savage says: "There's a need in the manufacturing sector for companies to have a competitive advantage. It is crucial to understand the interplay between technology and consumer workflows to build efficient supply chain solutions that will give a competitive edge in a growing market."
This competitive edge can range from reducing walk and wait time, to ensuring employees have access to mission critical supplies 24/7 or eliminating emergency orders and inefficient labour-intensive manual processes.
By controlling supplies through self-automated dispensing units, businesses can increase accountability for supplies whilst enjoying large reductions in consumable spend, waste and loss. 
Apex Supply Chain Technologies operates over a range of solutions including industrial vending, lockers, smart store cabinets, intelligent controlled spaces and other dispensing solutions that enable companies in manufacturing, industrial and service sectors to manage, track and control tools, direct and indirect materials, supplies, parts, handheld assets, as well as retail click-and-collect self-serve order pick-up.
More and more businesses are catching on to the efficiency of automated dispensing solutions. Apex's solutions, powered by Connect n' Go™ technology and the Trajectory Cloud™ platform, are used by more than 15,000 corporate clients worldwide in industries wherever stock-outs are extremely costly or potentially hazardous, and where staying competitive means keeping your business up and running.
"Australia's growing industrial and services sectors are challenged every day by tough global competition. We believe the timing is ideal for companies looking to become more competitive to adopt Apex 24/7 automated technologies. Apex solutions provide businesses with an easy way to increase productivity, lower costs and make better decisions using robust business intelligence information right at their fingertips. In using automated dispensing systems, businesses report greater accountability, reduced consumption and show an average savings of 30% or more with our solutions. That's real value," Mr Savage explains.
Apex Supply Chain Technologies
Ph: 02 9450 0866
www.apexsupplychain.com/au