WHAT DOES IT TAKE TO BECOME A MINE SITE SUPPLIER?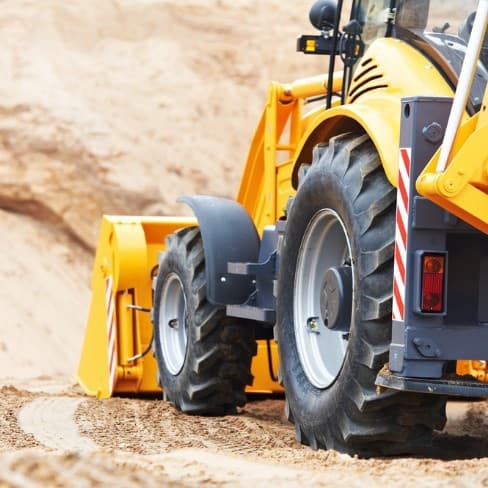 The mining sector is still a key engine of economic development. In Australia alone, the industry accounts for around 8.5% of total GDP output and employs more than 220,000 people. Mine site suppliers are the glue of these operations, necessary to help push continued investment and growth opportunities.
However, tight market conditions, higher commodity prices and other market changes means the services and supplier sectors must clamp down when it comes to contracts and tendering processes.
Although the mining boom has slowed down industry demand, supply increase remains strong. Mining is Australia's most powerful trade. However, mine site suppliers are faced with market troubles, including an influx of imported products and high operating costs.
To get your products onsite and secure better mining contracts, you need to understand what it takes to become a mine site supplier. Here's how to get your supply business listed as a preferred supplier to mining companies.
How suppliers are engaged
According to Centennial Coal's Contracts Manager Stewart Jolly, mining companies engage suppliers through existing vendors and tendering processes. They also renegotiate contracts, reach out to industry networks and formulate agreements.
To increase the chances of being noticed by mining operations, suppliers should be frequently involved in industry events. Visiting and exhibiting at conferences is invaluable for accessing who's who – especially at tender time when companies are actively looking for mine site suppliers.
These networking relationships are key to becoming a preferred supplier. Many larger mining companies may also expect a prequalification audit to be completed before the supplier is engaged.
Understand the mine site tender process
Every mining company will have a different tender process. Suppliers interested in pursuing opportunities with mine sites can check their website to view tenders and their specific requirements.
There is usually a rigorous tender process to source the best suppliers. This attention to detail encourages cost-efficiency and reliability, ensuring suppliers are flexible and sustainable enough to meet the needs of the mine site.
Mining companies may also invite potential suppliers to register interest online, even without an advertised tender. This encourages you to provide essential information about the nature and scope of what you offer, to be considered for upcoming tenders.
Learn about the company and mine site
Before you apply for a tender or put forward your goods/services, educate yourself. Look for the 'supplier' section of the company's website to ensure your supplies are closely aligned with sourcing strategies and mining objectives.
If they don't have one, you can still prepare for the tender through research. Supplier engagement, cost reduction, improved productivity and innovative practices are core components of what makes a strong and successful supplier relationship.
These foundations are also essential to achieve safe and profitable mining practices.
Get site ready
Before a supplier can apply for a tender or even be considered, it must comply with site safety requirements. This includes ensuring medical and training inductions have been completed by all workers, insurance is current, equipment meets safety standards and contract agreements are current.
It's up to you, as the supplier, to inform the mining company whether you have subcontractors working on the project as well. The same obligations will apply to them as other workers.
Mining companies will always prefer to work with suppliers who have an excellent safety record, financial viability and innovative business solutions. Being customer focused and cost-efficient is also a priority.
Pro Tip: Network with engineers on site to determine whether you can provide a niche service for them.
Manage relationships and supply chain risks
Profitability and responsibility are critical to the mining industry. To best manage the supplier relationship and supply chain risks, suppliers must prioritise the safe, efficient and timely delivery of projects.
Supply chain risks are constantly evolving. To be proactive and minimise the impact of these risks, strategies need to be in place to manage supplier relationships; from contract setup and execution to close out.
Pro Tip: Suppliers that collaborate and innovate with mining companies regularly can help set the industry on a prosperous and sustainable path.
The benefits of mining companies wanting to develop partnerships with suppliers are invaluable. Engaging with the right supplier can improve operational performance. How will you contribute?
Jayde Ferguson writes for KPS Power Africa – a contract power supplier to the resources sector. You can contact her via Google+.