WHAT DOES THE FUTURE HOLD FOR AUSTRALIA'S MINING SECTOR?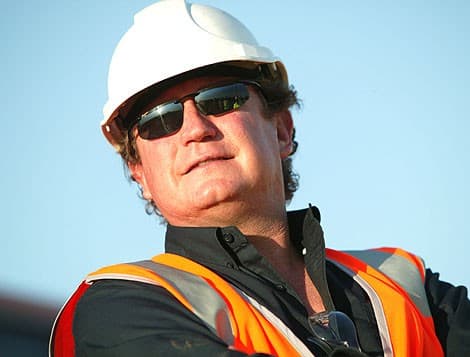 Over 100 delegates from more than 30 countries including, China, India, the US and Canada will join some of the world's largest mining companies at the upcoming International Mining and Resources Conference (IMARC) in Melbourne this week.
IMARC, which is being held at the Melbourne Convention and Exhibition Centre from September 22-26 features the next generation of mining automation.
IMARC Expo is showcasing over 80 industry leaders featuring their latest innovations and services. Major exhibitors include Rio Tinto, BHP, Orica and Caterpillar.
A major mining and resources conference is being held in conjunction with the expo.
One of the conference's headline acts is a presentation by Professor Ross McAree of CRC Mining will discuss the six biggest challenges to successfully realising automation in mining.
Andrew Forrest, non-Executive Chairman of Fortescue Metals Group and one of Australia's most iconic miners, has confirmed he will join the list of major names presenting a keynote speech at the IMARC Conference.
He will be joined by leading academic, Professor Marcia Langton and Richard Eccles, Department of Prime Minister and Cabinet Deputy Secretary for Indigenous-Affairs.
IMARC will also host a presentation by Rio Tinto's head of innovation John McGagh on the company's latest technologies.
CSIRO Chief Executive Megan Clark today will provide IMARC delegates with a glimpse of mining in 2025 by describing the innovations, megatrends and technologies that will reshape the mining sector as part of an "incoming revolution."
IMARC Conference director Siobhan Corry said: "Innovation in the mining sector has seen some major advances in the past decade.
"Driverless trucks, which have always been declared a technology of the future, are now widely used across the Pilbara and the latest batch of technologies are promising advances even more exciting and significant," Corry said.
IMARC is poised to deliver one of the nation's most impressive discussions of automation and productivity enhancement with Rio Tinto confirmed as the conference's innovation sponsor.
For more information visit: http://www.imarcmelbourne.com/