WHAT COMES UP DOES NOT NEED TO COME DOWN: DRONES
23-11-2015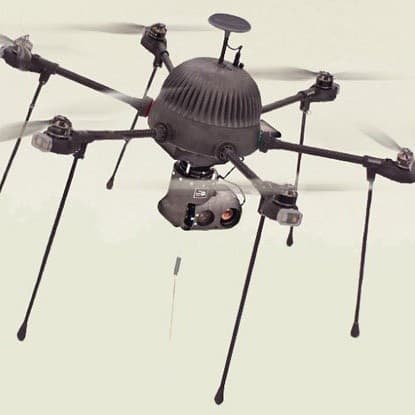 The newest advancements in drone technology has seen that drones can now fly without landing, ending the issue of power shortage and eventual crashing.
The PARC (Persistent Aerial Reconnaissance and Communications) from CyPhy Works, ensures that your drone does not meet the demise of crashing into the ground after the battery dies out, with a drone that can stay in the air indefinitely (with a recommended 100 hour operating time).
Its proprietary microfilament system, a specialised power chord that reaches from the ground to the drome, effectively keeping it in flight.
"It's basically a robot with unlimited time-of-flight," said Helen Greiner, the founder of CyPhy Works,
"You send it up and it stays there."
However, the microfilament system means that the drone is tied down, and unlike free roaming drones, its primary design is for long term surveillance, such as over military bases.
CyPhy Works has announced that they have received clearance fro the US Federal Aviation Authority, which allows their customers to fly the device for commercial purposes.
Additionally, the microfilament also acts as a data cable, making sure that the drone's surveillance data can reach the ground secure and unhacked.
Even in situations where the cable is untethered the drone has an internal power supply for such an occasion, and will safely fly down to ground and make an independent landing.