What's your reputation worth?
31-08-2010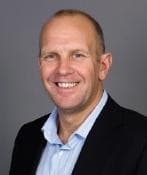 It's that time of year again when my colleagues at STW's research consultancy firm, AMR release the results of their annual Australian Corporate Reputation Index. 
This index surveys nearly 6000 Australians aged 18-64 scoring Australia's top 60 companies (based on revenues in BRW's top 1000 listing), and ranks them accordingly.
It is part of a global study conducted in conjunction with the Reputation Institute.
In addition to collating overall reputation, the Reputation Index also measures how Australians feel about each company with regards to; products and services, innovation, workplace, citizenship, governance, leadership and financial performance
Apple topped the index knocking JB Hi-Fi from its two year run as number one. (See table for all rankings).
The main benefits of a good corporate reputation can be found in:
Customer preference in doing business with you when other companies' products and services are available at a similar cost and quality;
Your ability to charge a premium for products and services;
Being an employer of choice;
Stakeholder support for your organization in times of controversy;
Your organization's value in the financial marketplace.
A US study showed that there are ten main components of corporate reputation used in reputation measurement systems such as 'the most admired companies in America':
Ethical: the organization behaves ethically, is admirable, is worthy of respect and is trustworthy.
Employees/workplace: the organization has talented employees, treats its people well and is an appealing workplace.
Financial performance: the organization is financially strong, has a record of profitability and has growth prospects.
Leadership: the organization is a leader rather than a follower and is innovative.
Management: the organization is well managed, has high quality management and has a clear vision for the future.
Social responsibility: the organization recognizes social responsibilities and supports good causes.
Customer focus: the organization cares about customers and is strongly committed to customers.
Quality: the organization offers high quality products and services.
Reliability: the organization stands behind its products & services and provides consistent service.
Emotional appeal: it is an organization I feel good about and is kind.
Steps to build a reputation
For your current customers, actions speak louder than words.
Research the main factors comprising the reputation of your organization and align them with policies, systems and programs in all functional areas. This produces a powerful re-orientation of priorities and behaviours.
For your desired customers, they can only judge your reputation on what they see or hear, so it will be difficult to have a reputation for anything if you constantly fly under the radar. 
I know a few companies that are doing some great things ranging from product innovations to great community programs BUT they don't tell anyone. 
Write a short story on the good things your company does and send it to appropriate magazines, post it on your web and social media, and print it as a case study for sales staff to include in meetings and with quotes. 
Just do something, because the biggest issue effecting your reputation is out of your control and that is when your competitors build their reputation, yours will automatically adjust down in the market accordingly. This year, Virgin's reputation improved seven places – Qantas dropped 18 places. 
Karl Boothroyd is the founder and CEO of IMA, a specialist B2B marketing agency. IMA is owned by Australia's largest marketing communications company, The STW Group.
Karl can be contacted at karl@imab2b.com or 02 4627 8011.