What's next for Australian manufacturing?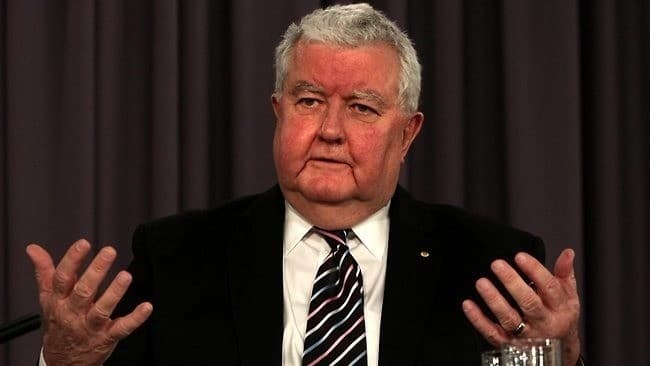 More than 35 leaders in research and innovation will share their ideas on the future of Australian manufacturing at Manufacturing Week 2014 (NMW) in Sydney next week.
NSW Treasurer Andrew Constance, Australia's Chief Scientist, Professor Ian Chubb, UNSW's Professor Veena Sahajwalla, practice leaders from Australian Industry Group and the CSIRO's Future Manufacturing Flagship will be among speakers in the free-to-attend Solutions Theatre program.
The high-profile speakers are expected to urge industry to embrace innovation.
"Doing more of what we do now will not be the answer, says Professor Chubb. "As a country, we need innovation and ideas, and we need everyone to be thinking about how we can change."
The NMW Solutions Theatres will be located on the exhibition floor at the Sydney Showground, Sydney Olympic Park, Homebush.
This will give visitors an opportunity to engage face-to-face with speakers in four separate hubs: R&D, Digital Technology, Workplace Safety/CleanTech and Plastics.
Each hub will feature presentations and demonstrations, including technical insights and interactive discussion, on topics as diverse as photonics, robotics, bioplastics, nanotechnology, sustainability and new 3D printing production in metal.
Presentations include:
• Developments and Opportunities in Medical Technology – Susi Tegen, Chief Executive, Australian Medical Technology Association
• Innovation in the Food Manufacturing Sector: Capturing Growth Opportunities in Asia – Geoffrey Annison, CEO,Australian Food and Grocery Council
• Insights & Opportunities within the Mining and Energy Industry – Karen Redshaw, National Manager, Resources Technology Innovation Centre, Mackay
Also, Colin Cockroft, Senior Engineer - Manager East Coast, EMC Energy Made Clean, will discuss how to achieve efficiency gains of up to 20 percent from optimising systems according to a complex set of variables. This includes commercial variables such as commodity prices and demand.
"We have put together a range of speakers, each with new ideas, new strategies and new ways of thinking that, we believe, will inspire you toward more innovation – or perhaps specific improvements – in your business," said NMW Exhibition Director, Anthony Reed.
NMW 2014, to be held from May 13-16, is supported by Engineers Australia and NSW Trade & Investment.
Entry to both the exhibitions and the Solutions Theatre is free to trade visitors. For more information visit: www.nationalmanufacturingweek.com.au