Safety in the Workplace, News
What's the best workplace drug-testing method?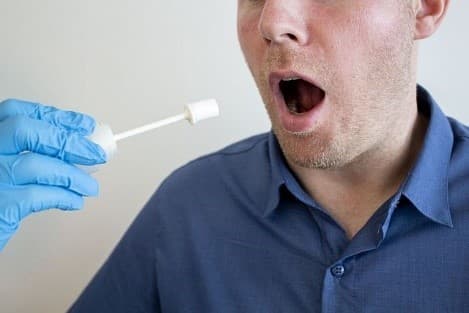 With the silly season upon us, it's important to recognise the impact of drugs in the workplace.
Which is best for in-house drug testing? Urine or saliva test kits?
Employees who use drugs can have significant negative impacts on safety and productivity in the workplace.
Recent research has estimated that 2.5 million days are lost annually due to alcohol and other drug use, at a cost of more than $680 million.
The negative effects include a reduced ability for employees to do their job, accidents or close calls, working extra hours to cover for a co-worker and taking days off work.
On-site drug testing is therefore a benefit to the organisation and its employees. While there are drug testing kits for urine, saliva, sweat, blood and hair follicle, saliva and urine are the most common, both having advantages and disadvantages.
The type of drug test kit chosen is dependent on specific workplace requirements.
Saliva drug test kits
For saliva drug testing, a swab is administered in the mouth to detect the presence or absence of parent drugs.
The main advantage of saliva testing is that it is less invasive and easy to collect samples, but it is also less reliable. The tests can detect current impairment but have a short drug detection window of one to two days, depending on the type of drug.
It should be noted that some drugs may still affect an individual after it becomes undetectable in oral fluid.
Target drugs and metabolites are present in oral fluid at lower concentrations compared to urine, making them harder to detect.
Urine drug test kits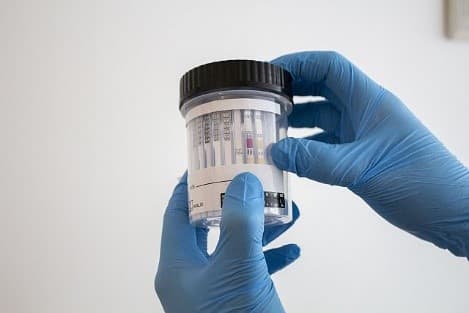 Urine analysis is the most popular method (90 per cent) of testing for drugs in the system because of its reliability. While the tests may not always be 100 per cent accurate, they are generally close most of the time.
Urinalysis detects past drug use even after the effects of the drug have worn off. It has a long detection window of 12 hours to 12 days, depending on the type of drug.
This more invasive form of testing requires facilities for sample collection to avoid sample adulteration. Target drugs and metabolites are concentrated in the urine by the body as waste, and so are present in fairly high concentrations.
This is why it is most often used by employers, courts and law enforcement agencies.
Australian Standards
A drug testing kit should be able to detect all the substances or stimulants that have been categorised under Australian Standard 4308 (AS4308). The AS4308 provides procedures, guidelines as well as policies for the urine testing and quantitation of the most commonly abused drugs.
It is the basis for legal drug testing in Australia and is generally invoked for the detection of abused drugs in both medical and non-medical settings.
The other Australian standard for drug testing is the AS4760 that provides for procedures, guidelines and policies for drug testing in oral fluids such as saliva. These standards are prescriptive on the methods required to efficiently collect and analyse specimen for the presence of drugs and they are also used in the design of drug testing kits for the Australian market.
The Australian Standards cover the following main classes of drugs:
Amphetamines
Cannabis and metabolites
Opiates: These include Codeine, Vicodin, Heroin and Morphine among others.
Cocaine and metabolites
Benzodiapezines or valium
Methamphetamines
These drugs will constitute basic drug testing. However, there are drug test kits that can be used to carry out more extensive drug tests for other classes of drugs such as:
Hallucinogens such as LSD, peyote and mushrooms.
Inhalants like glue
Barbiturates
Anabolic steroids like the muscle building hormones
According to Jaka Exstrada, workplace specialist at Andatech, which is a leader in drug and alcohol testing, on-site drug testing is accurate if performed correctly.
"Using testing kits in the workplace are a convenient way of screening samples before sending non-negative or abnormal readings to an accredited laboratory for 'confirmation testing'.
"A second testing process is mandatory for ensuring the validity of results obtained, especially if there are abnormal readings.
"Even if an organisation is not in a safety critical industry with a mandatory testing regime, having an alcohol- and drug-free workplace is still important to reduce absenteeism and lost productivity," Exstrada said.
"A formal alcohol and drug policy needs to be developed and implemented, which fits the organisation's needs and addresses workplace specific risks.
"The key in developing a policy should be to educate employees on the importance of a healthy and safe workplace."
Learn more about drug test kits and drug testing at Andatech.com.au